Ismael Martín sets his goal on making HIV visible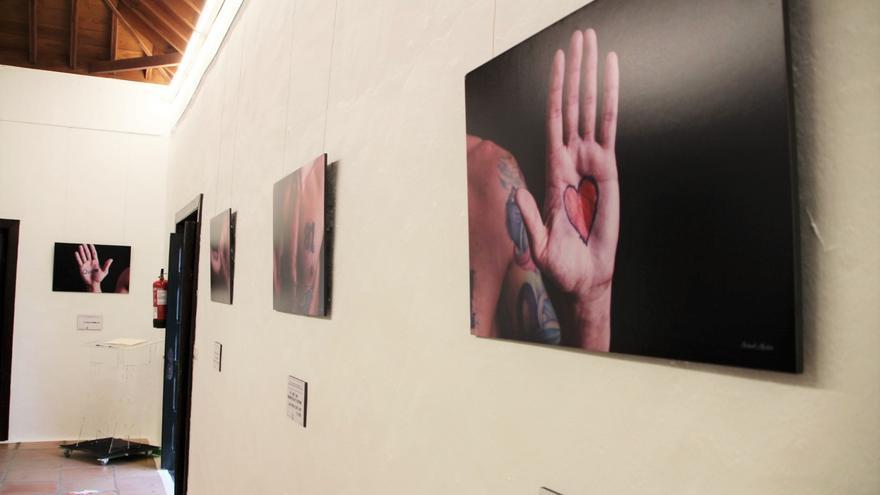 The exhibition that the photographer Ismael Martín Perdomo exhibits from this Thursday at the Casa de la Cultura de Yaiza is an invitation to #serpositivo, there are twelve 70 x 50 cm snapshots with which the artist from Reef intends to "promote the acceptance and normalization of the HIV-positive people in our society and highlight the discrimination caused by the human immunodeficiency virus (HIV), since it is one of the pathologies with the most prejudices in the social, work and even family environment ".
The exhibition is part of the artistic proposals of the Yaiza Simply Love festival for equality and inclusion, which runs with a full program of activities until June 28. The Councilor for Equality of Yaiza, Daniel Medina, who accompanied Ismael Martín at the opening of the exhibition, invites the people of Lanzarote to visit the exhibition from Monday to Friday, from 9:00 a.m. to 9:00 p.m., and the Saturdays from 9:00 a.m. to 2:00 p.m.
Another great protagonist of #serpositivo is the model Juan Miguel Sosa Hernández, winner of the Mr. Gay Pride Maspalomas 2019 and finalist of the Mr Gay Pride Spain Gala, who has made his undetectable condition visible and has always taken advantage of the opportunity offered by his popularity to raise awareness about HIV prevention and address a topic that is often surrounded by fear and taboos.
Juan Miguel was photographed by Ismael Martín revealing images loaded with symbols and manifestations of realities in an optimistic atmosphere with black and white backgrounds.
"Most of the photographs were taken in my studio in Arrecife, but there are also a couple of them in the town of El Golfo", notes the author, who is energetic and sensitive when transmitting that "the stigmata of the eighties are out of date However, it is incredible that only until 2018 in Spain was access to the public function allowed by people with HIV. There are many steps to be taken ". The artist thanks the Yaiza City Council for the invitation to exhibit and the writer Ismael Lozano for his support in setting up the exhibition. Lozano participated in the opening ceremony.
Councilor Daniel Medina maintains that "Ismael Martín's claim through a medium as powerful as art helps raise awareness about respect for rights without extenuating circumstances, which is one of the objectives of Yaiza Simply Love." The full program of the festival and its guests can be consulted at www.yaizasimplylove.com