Ismael Álvarez, Nevenka's stalker: "I don't regret it, my sentence was unfair"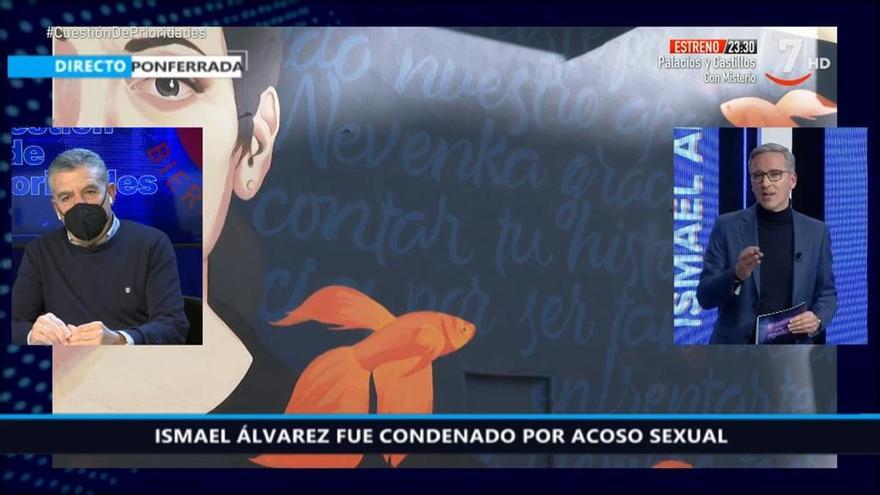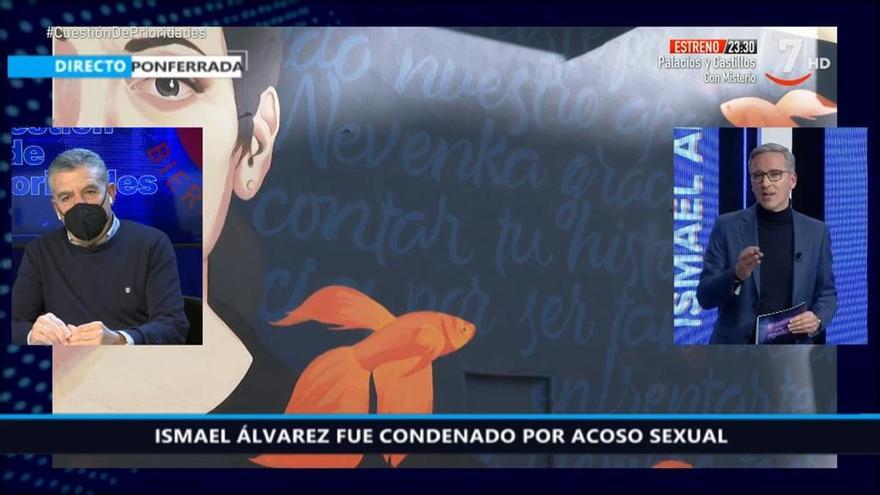 The interview that Castilla y León Televisión carried out this Thursday with former mayor of Ponferrada Ismael Álvarez, convicted of sexually harass to former councilor Nevenka Fernández, which was the first woman in Spain to publicly denounce this type of harassment 20 years ago, has generated a rejection in social networks and even the deputy secretary general of the PSOE, Adriana lastra, has described it as "inadmissible".
At the interview, the former mayor has refused to apologize to Nevenka, has assured that he does not regret anything because his sentence was absolutely unjust and he has declared himself "innocent."
In this sense, the reaction of the victim's family and Nevenka herself has not been long in coming. Nevenka believes that in the interview that her stalker, the former mayor of Ponferrada Ismael Álvarez, portrayed himself as he is.
Nevenka Fernández's mother, Francisca García, explained to the Efe agency this Friday that her daughter, who lives in Ireland, followed the interview with Álvarez last night on the phone, the first politician convicted in Spain for sexual harassment.
"She wanted us to see her together and, far from reproaching the interview with a criminal who has been convicted of harassment, she liked him to speak, because he has portrayed himself"Nevenka's mother explained about the interview, in which the former mayor refused to ask for forgiveness, assured that he did not regret anything because his sentence was absolutely unjust and he declared himself" innocent. "
Has added that his daughter told him that "he had finally turned the tables" and he has stressed that the family sees without rancor how Álvarez "is losing the social support he had at the time."
Anyway, García has reproached him for not telling the truth in that interview and has considered that his statements reflect that he is a "narcissist".
"It is the law of tantrums," said Nevenka's mother, who believes that the interview granted by the former mayor responds to what was reported by her daughter in the series that the Netflix platform launched.
"We have never wanted to go to a television set and we have been offered a lot of money for it , but we are not like that, "stressed Nevenka's mother, who has assured that she will always defend her daughter" but not on television. "
Regarding the former mayor's refusal to apologize to Nevenka, the mother has declared: "We do not need any forgiveness. My daughter is fine and that is what worries me. She has no resentment," while recalling that Nevenka agreed to do the documentary "to help women who covered their faces on television when they denounced that they had suffered harassment because they could not bear it, considering that they were doubly victims."
Now Nevenka's mother says she does not want to relive what 20 years ago left irreparable damage to the family.
"The experience of Nevenka and her subsequent complaint led to my husband having to close his company and no one cared then that he fed 50 families," he added.
"Over time we have achieved dignity and we have the pride of a daughter who does not expect forgiveness or acts of tribute; indeed, she assures that she will not attend those that can be done to her because she believes that those acts will not erase everything they have suffered" , has held.
But he does applaud the social movements in favor of his daughter, when 20 years ago a part of society came to take to the streets in defense of the bully.
"Something has changed society, but it has to change more," he has settled.
Give a stalker a voice
The interview, which was conducted by journalist José Luis Martín, director of the 'Question of priorities' program, began with the warning that Castilla y León Televisión has been and is next to the victims of any type of violence and especially with those who suffer sexual harassment.
Added that the interview with Ismael Álvarez has a "special informative interest" after the documentary on the Nevenka case of Netflix and explained that the only condition imposed by the former mayor to break his silence with the interview was that it be live.
The announcement of this interview by the chain generated a lot of rejection.
Among the comments that censored the interview is Adriana Lastra who, through her twitter profile, wrote: "For Castilla y León Televisión it is a Question of Priorities to give a voice to a convicted stalker. Not Nevenka, not her lawyer, or the women's associations that supported her. No, his stalker. It is inadmissible. You are not ashamed. "
Along the same lines, the leader of the PSOE in Castilla y León, Luis Tudanca, said that "the show or the audience are not valid as an excuse and less if it is public money. The voice should be for the victim, never for a person convicted of harassment. We believed, for a moment, that we had advanced in equality but in Castilla y León there are those who will never change ".
The secretary of Organization of the PSOE in this Community was also very critical for this interview and has said: "While private national channels veto alleged abusers, they decide to interview a convicted stalker on Castilla y León Television. I simply do not give credit, nor does the victim or any woman deserve it. Regrettable".
Also the secretary of institutional action of Podemos in Castilla y León, Lorena González, has considered it "indecent" to bring stalkers to television. AND