Isla advances that 80% of the energy consumed by Inditex will be renewable in 2025 | Economy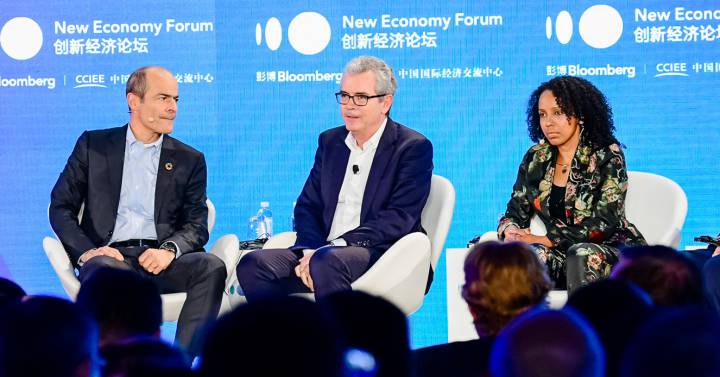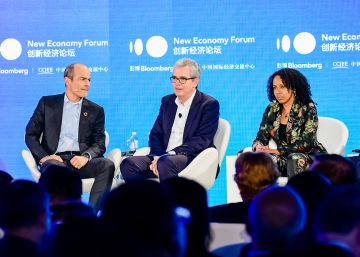 Inditex provides that 80% of the energy consumed by the group in its "headquarters, logistics centers and stores" has a renewable origin, as explained the president of the group, Pablo Isla in the New Economy Forum in China. "The use of renewable sources in our facilities has increased almost 20 times since 2014", added the executive.
"Sustainability is driven by the absolute commitment of all the members of the company," said Isla in his speech on Thursday, putting as an example that the group It has launched "small initiatives that are easily transferable to each of our homes, such as energy savings, rational use of water, waste recycling, or the suppression of single-use plastics."
In addition to Isla, China's Minister for Climate Change, Xie Zhenhua, also participated in this forum. the CEO of Anheuser-Busch InBev, Carlos Brito; and the founder and CEO of Gro-Intelligence, Sara Menker. The group president said that China has been "the first country in the world" in which all Inditex stores incorporated in 2018 this "maximum guarantee of sustainability", which will be extended to 100% of Zara stores worldwide in this exercise.
In his speech, Isla said Thursday that the stores eco-efficient of the group reduce emissions by 20% and save up to 50% water. He also advanced other sustainability plans such as garment recycling or the disposal of single-use plastics.
He also wanted to point out the relevance that research and investment have in the development of sustainability, "which in our case we hope will bear fruit very soon, for example, in our collaboration with MIT in the development of textile recycling techniques" .