Isabelle Huppert: "The cinema does not give me neither cold nor heat" | Culture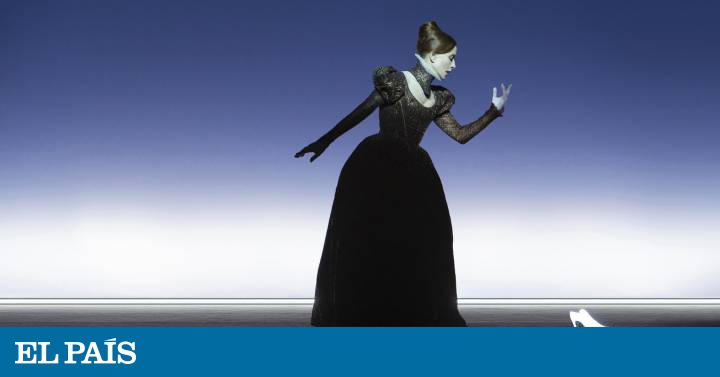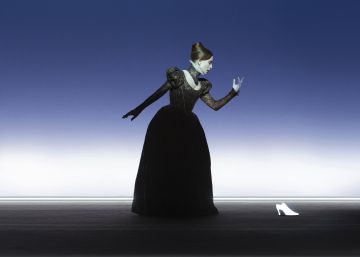 Jovial, withered, shrill, calm, beautiful, monstrous, arrogant, humble, girl and old. In the hour and a half of its new theatrical show, Isabelle Huppert (Paris, 1953) shows all the edges of his character, none other than Mary Stuart, who seem to overlap with those of the actress who lends her face. Huppert plays the decapitated Queen of Scotland in Mary Said What She Said, which will reach Grec de Barcelona on 21 and 22 July, After becoming one of the highlights of the season in Paris, where the performances ended last weekend. Alone on stage, with no other allies than the multicolored lights of director Robert Wilson, the cryptic verses of Darryl Pinckney and the music of Ludovico Einaudi, he signs a circus-like performance by an acrobat who prefers to work without a network. It's Queen Isabelle in person.
The actress spits words at the speed of lightning, runs through the boards like a record holder, submits her royal face to all kinds of elastic grimaces and leads her voice towards unknown tessituras. In his third joint work with Wilson, after two roles that made history -Orlando in 1993 and Quartett in 2006, both for the Parisian Odeon-, Huppert ventures into total disregard, far from the naturalistic register in which almost all his films are inscribed. "Actually, I do not have the feeling of being a different actress in the theater and in the cinema. I see a continuity, more than an opposition, "the actress dismisses in a telephone conversation. "I do not think they are so different in their relationship with realism. In the end, the interesting thing is always to make life circulate inside them ".
Huppert admits that in this work he uses new muscles, but that is what he aspires to in each project. "For an actor, getting lost is good. Losing your reference points allows you to find yourself. It involves moving away from conventions and achieving personal freedom, "says the actress.
In the play, she plays María Estuardo for the second time, after a first experience in the National Theater of London during the nineties and with Schiller's libretto. He fails to describe why the monarchy fascinates so much, even in a country that cut off the heads of its kings. "Although I do not know if in France it bewitches as much as in Spain or England. Here we do not have kings, although a republic a little monarchical in its representation … ", ironizes, without specifying the opinion that it deserves the current tenant of the Elysee, Emmanuel Macron.
Claude Chabrol, with whom he collaborated on seven occasions, used to say that all his projects belonged both to her and to their respective directors. In that sense, do you consider yourself more of an author than an actress? "It would be presumptuous to agree, that is what director Arnaud Desplechin often says about Catherine Deneuve, but I do not know if I have the right to attribute that title," he hesitates. "But if an author is someone who goes beyond the mere function of interpreter, who puts at stake his personal and autobiographical responsibility, then yes I feel an author, with the oratorical caution that I have given him ", he ends up admitting All his works and films are, in that sense," a personal affirmation " .
In 2017, the movie Elle It marked a turn in his career. For his role as a rape victim he got the best critics of his career, a Golden Globe and an Oscar nomination. "In my day to day, nothing has changed radically: I'm still doing the cinema that I like in France, in Europe and in the world," he replies. Neither the offers rained, he says. "Or, in any case, they were papers that did not interest me at all. I probably made the movie The widow, with Neil Jordan, thanks to the Oscar. But nothing more…".
In that project, premiered in May, he played a psychopath with whom he seemed to laugh at his own image of a cold and cold woman like the iceberg. As he did in the series Call my agent, where she agreed to play a caricature of herself: an overactive actress who shot two films in a single night, in addition to giving a live interview on a brainy cultural radio. "It was a fiction, which has nothing more to do with me than any other character of mine," he says. Known for his fast paced work, Huppert is living an anomaly: in his future there are no more projects than a montage of The crystal zoo with his admired Ivo van Hove and a police comedy filmed in the Parisian and multicultural neighborhood of Belleville, which also gives account of its wide spectrum of records. "There will be someone else, but I can not tell you. I'm just deciding this week … ", he confesses.
And how does Huppert choose? " Through what one usually imagines: the theme, the director, that the dialogues are well written … Although what is really important is something else: that you feel the need to embark on a project. And when I say need, I say desire, because they are synonymous. " Once he confessed that he lived every theatrical premiere as a preamble to death. Today qualifies that exaggerated a little. "But it is true that theater is a place of suffering, although it coexists closely with pleasure. In cinema, on the other hand, I never suffer. In that sense, the cinema does not give me neither cold nor heat ", he will say skipping, for once, his prohibition to compare them.
Return to Barcelona 15 years later
Isabelle Huppert returns to Barcelona almost 15 years after her last time, when she played 'Hedda Gabler' at the same Teatre Lliure with which she will meet again at the end of the month. "I have a very good memory. Then the director was Lluís Pasqual, who I heard that he is leaving with Antonio Banderas to Málaga. I think it's formidable. That a new theater is created is always excellent news, "says the actress. As Banderas, the actress works with one foot in the United States – where she has worked with Michael Cimino, Hal Hartley, David O. Russell or Ira Sachs, in the recent 'Frankie', which was seen in Cannes – and another in old Europe . A privileged observer of her trade, Huppert thinks about the cataclysm that, almost two years ago, changed cinema and society: the Weinstein case. "There has been an awareness, rather than an evolution," says the actress, who has been involved in the issue of equal pay. "Today it has been understood that there is a great economic disparity, in the cinema and in the other fields. For a long time they told us that it was normal, when it is clear that it is not, "says Huppert. "What has not changed the nature of my projects. I've always made movies where I was at the center of the story. That has been, if you like, my way of exercising feminism: putting the female character in the center ".
(tagsToTranslate) isabelle huppert the (t) cinema (t) give (t) cold (t) heat (t) interpret (t) carry (t) barcelona (t) work (t) mary said what she said



Source link