Isabel Pantoja, to Kiko Rivera: "There is a pandemic, what is happening to you does not matter"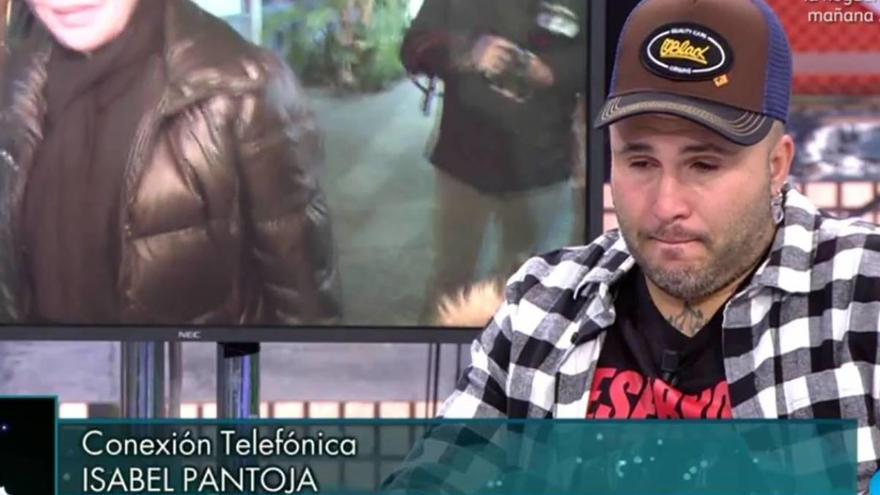 Kiko rivera sat this Saturday in the 'Deluxe' chair to settle all the rumors about his infidelity to Irene Rosales. The DJ stated that, at a bad moment in their marriage, Alicia appeared, with whom he had foolish words, but with whom he had nothing. It's more, he was very sorry Of their acts: "I feel guilty until the day I die. The only person to blame for what happened was me. "
Once this matter was clarified, Isabel Pantoja's son opened the channel with María Patiño and confessed the unspeakable. "I have very low self-esteem and sometimes I don't even love myself. It affects me in all areas of my life, both in my professional career and in my day to day life. It's something I carry, "Rivera explained.
"It's very difficult for me to be here. I know that stirring up shit is always annoying and I'm sad. What do I do? There's nothing right now that can lift my spirits"said the guest, who hinted that he might be suffering from depression:" I'm in a very screwed-up moment in my life. Maybe it's part of my recovery. I'm sad, I'm down, I'm not happy with my goals".
Minutes later, Isabel Pantoja went live to the program to recriminate her son for not being honest with her before: "I just figured out. I want you to know that, in addition to the family that you have formed with Irene and your son Francisco, you have your entire family. That we adore you, we have never left you alone and we will do it for nothing in the world (…) I don't want you to keep talking about those topicsFrancisco, please, that hurts you and it hurts me. I love my son, the usual one, the happy and the happy one. "
The tonadillera wanted to encourage her son and also addressed the issue of the pandemic, something that has affected Kiko Rivera a lot because of the work issue: "We are healthy. There is a pandemic. What you are going through is not important, millions of people have died, that is important. You can heal".
As the call went on, the singer relaxed and sent some loving words to her son to calm him down because he was also getting stunned by his mother's story: "Do it first for you, for your wife, for your children, the rest does not matter, all I want is for you to be okay, that you be a man. You do not have to be sad, we have a plate of lentils, you will not be left without eating (…) I will never let you be down or sad. I will not allow it, you have no right, you hurt yourself and the people who love you, you make us suffer ".