Isabel Pantoja: "Seeing the lights towards me again has been enlightening me"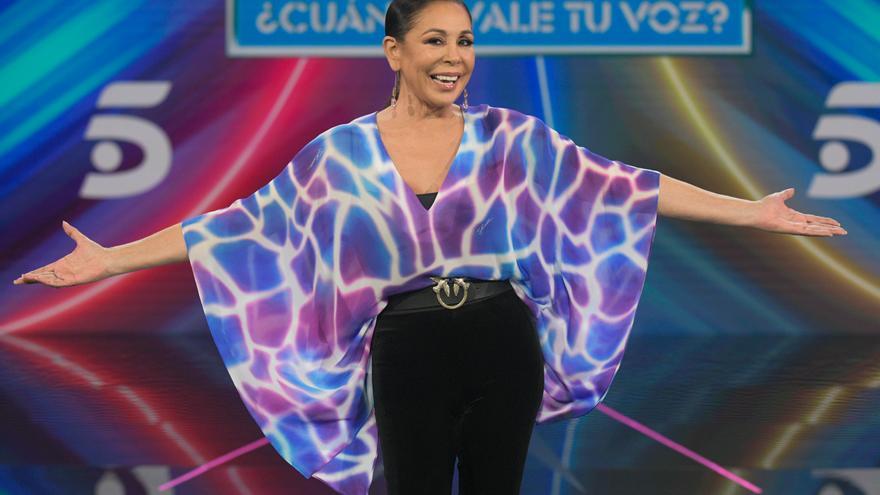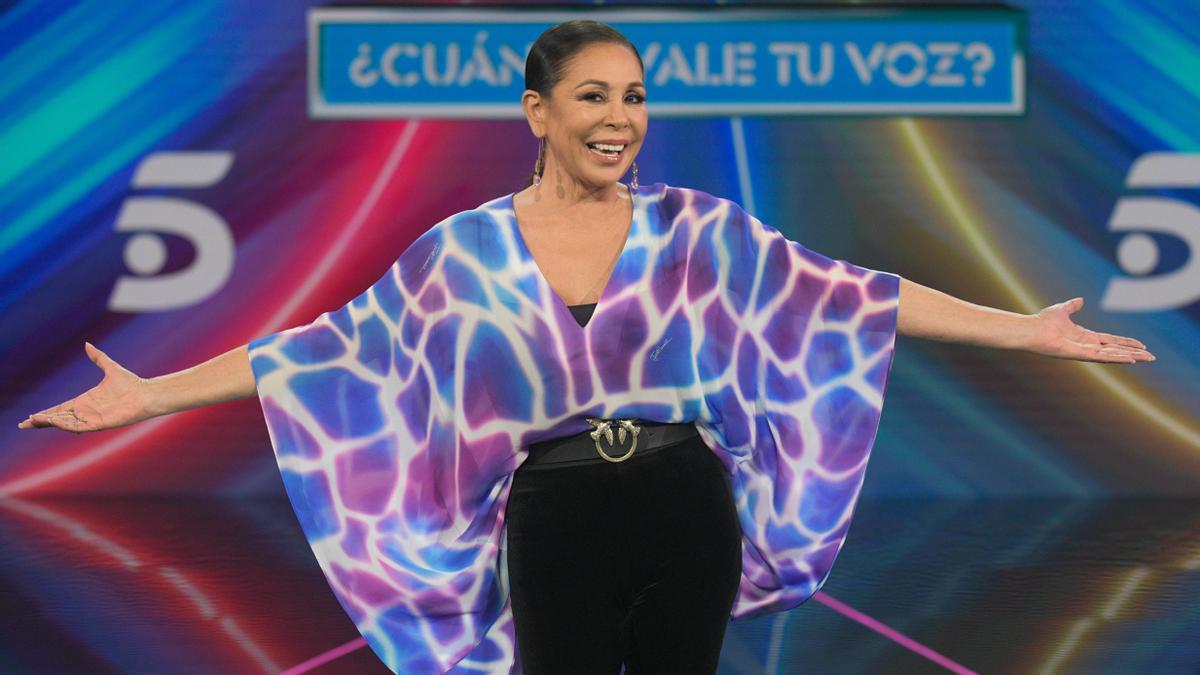 After many months of confinement and public silence, the singer Isabel Pantoja He reappeared this Thursday in Madrid to present his new program, 'Top Star. How much is your voice worth?', that is recording in the Spanish chain Telecinco and in a press conference he spoke about the difficult months that he lived. "It has been a difficult, hard, strange, fateful year for millions of people, and among those people I was also. So to see the spotlights towards me again has been enlightening me again. Illuminate my soul, my heart, "said the Spanish singer to the media, visibly moved.
Franked by her fellow program members -the Mexican Danna Paola, and the Spanish presenters Risto Mejide and Jesús Vázquez- Pantoja confessed that he is "happy" because he went back to work and because "to this day I am healthy and everyone I love is healthy and that's the first thing." Pantoja assured that the only reason for his confinement these months has been health. "I have not been secluded. I have been in my house, taking care of my mother who is the greatest thing I have in my life. I take great care of myself so as not to infect her or anyone else, "explained the artist, who said at 64 that she is anxiously waiting to be vaccinated.
Pantoja appeared visibly thinner and said that she has lost weight "out of fear" of the coronavirus. "I have had and continue to be very afraid of what is being experienced. I can't help it and my stomach closed up", Exposed the artist, who also lives complicated months because she will have to face justice again for an alleged punishable insolvency offense. In 'Top Star. How much is your voice worth?', Which is in full recording and still does not have an air date, the "mentors" (Pantoja, Mejide and Danna Paola) they will bid for the best voice in a contest created and produced by Mediaset and Fremantle.