Isabel Pantoja against a 'Top Star' viewer: "I'm going to speak, I understand more than you"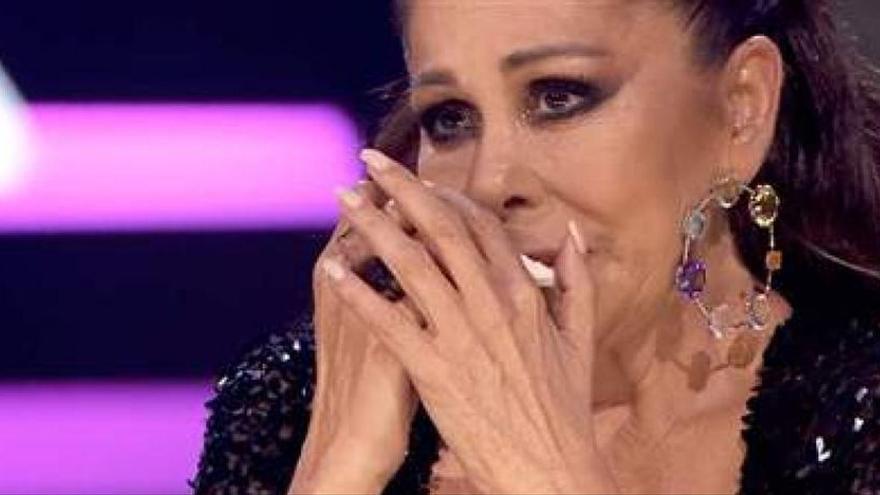 One more night, although this time on Saturday, Risto Mejide, Danna Paola and Isabel Pantoja, they bid for the different voices that participated in 'Top Star: how much is your voice worth?' However, it was not all amiable bites between the judges, there was also time for Pantoja will face a member of the public, which has great importance within the program, since they are the ones who choose the winner each week.
The moment of tension was shown when Encarni Salazar sang 'Como el agua' by Camarón de la Isla, in a performance that fascinated Isabel Pantoja. However, a woman in the audience, who also serves on the jury, disagreed with her, ensuring that the performance did not reach him as other artists of the stature of Chiquetete or Camarón do.
At these words, the tonadillera wanted to respond very indignantly: "You're going to forgive my soul, okay? Now I'm going to speak because I understand more than you. This lady is the first time that she goes on stage and you are comparing her with stars … With Camarón and with my cousin, with the greats! You have to be consistent, consistent! ".
Seeing the singer's reaction, Risto Mejide wanted to intervene to try to calm the waters: "You have to respect Isabel's career. Indeed, you are an expert in this, but You also have to respect the opinion of the people in the public. I respect. What's more, I was going to bid on the artist but now let Isabel take her. "Pantoja did not want to comment further and finally took the artist for 18,000 euros.