Isabel Díaz Ayuso in 'La Campos Móvil': "Man suffers more attacks than we do"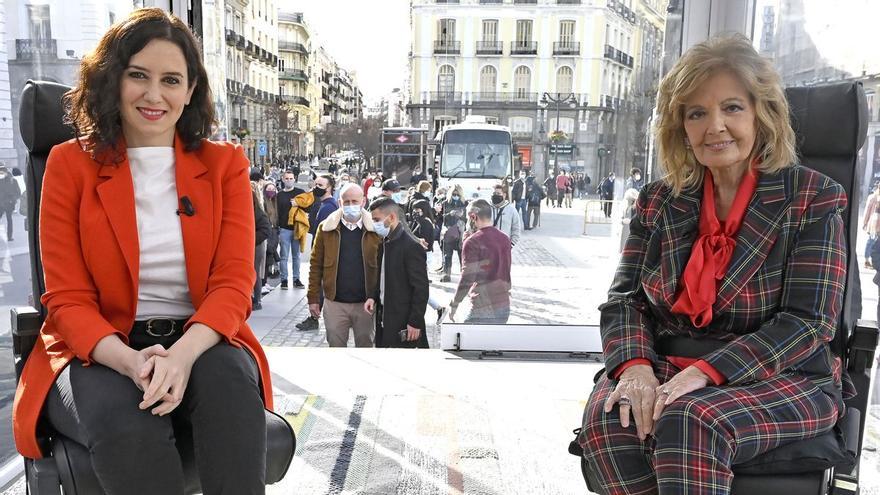 Telecinco issues this Wednesday the first installment of 'La Campos Mobile' with an interview to Isabel Diaz Ayuso. The conversation between María Teresa Campos and the president of the Community of Madrid was recorded at the end of February, before the political revolution that has occurred this Wednesday in the region with the motions of censure of PSOE and Más Madrid and the call for early elections.
Despite the fact that the interview has been outdated in this regard, popular politics will give a lot to talk about with some of its statements. This afternoon, 'Everything is a lie' collected one of the controversial headlines that Ayuso will leave: "Man suffers more attacks than we do".
Isabel Díaz Ayuso has accepted the proposal of La Fábrica de la Tele after having criticized the production company and Telemadrid for some comments that were made in 'El Madroño' about the Infanta Elena. It should be remembered that the president of the CAM sent a letter to the director of the chain in which it cataloged like "regrettable" a piece of the program.