Isa Pantoja and Asraf Beno star in the first discussion of 'The strong house 2'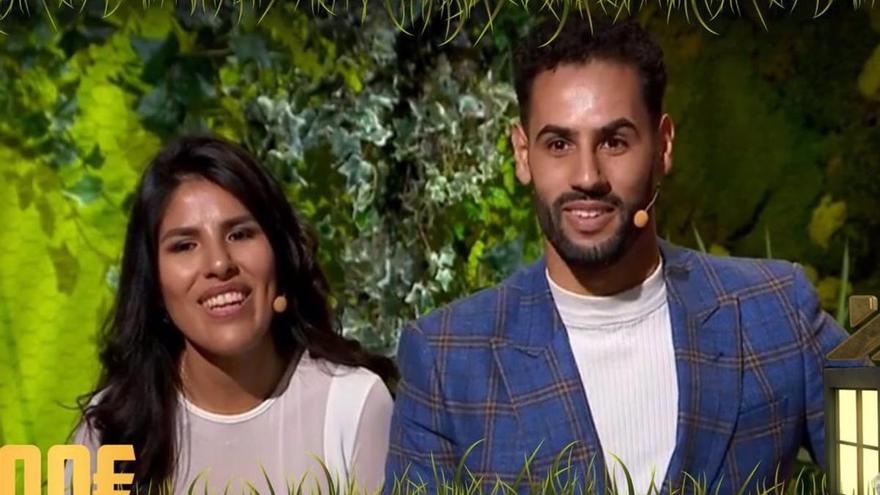 Although they haven't been competing for a week, it seems that the participants of 'The strong house 2' have already had their first discussions. In the initial gala we saw the confrontation that had taken place between Samira, Tom and Sandra, but this Sunday we will see the first discussion between Asraf Beno and Isa Pantoja, something that has caught our attention because we do not understand the reason why it occurred, especially because of how stable they seemed, being now engaged.
The images were broadcast on the night of 'Saturday Deluxe' and the truth is that all the collaborators were left with their mouths open. In them we can see the two lovebirds in bed and an Isa Pantoja crying because of the situation she has outside of the contest. Asraf does not understand why he cries and for no reason, tells him not to cry for nonsense. Later he addresses her as follows: "It seems that you want to leave me bad or something, I am going to sleep in another room. Play the victim"A few words that left us completely out of the game because we did not understand the little delicacy that the model had with his partner, since on the screen, on Thursday, he was most affectionate with her.
In this way, the first discussion between Asraf and Isa Pantoja. And it is that we remember that the couple is engaged and wants to raise as much money as possible to fulfill their dream: to get married. This scene is going to be highly criticized, not only by the spectators of the contest, but by the family members since in them we see very little delicacy on the part of the model.