Is it racist to speak of 'urban' music? | Babelia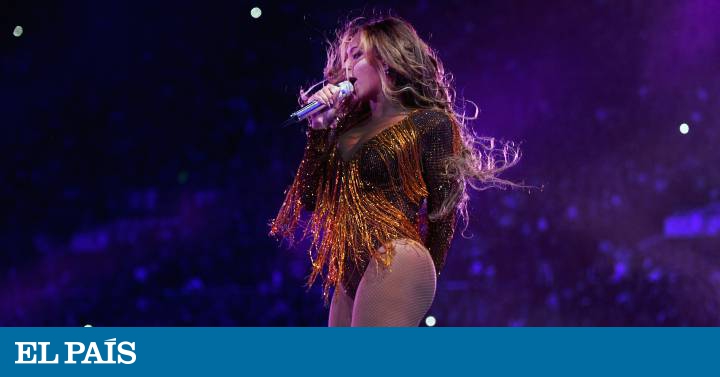 What is urban music? If we look at the results that Spotify returns when we enter the word -or its translation in English in its search engine, urban– the matter is presented almost like a haiku. There are playlists of urban Latino, from urban 'de tranquis', de urban arabic urban flamenco and even urban Catalan. Interestingly, now that the genre, or whatever urban music is, has become something universal, transversal and amorphous enough that we can put people like Nathy Peluso, Kali Uchis, Don Patricio or Beyoncé in it Regardless of the nuances, in the US, where the label was generated, a debate has been opened regarding its suitability.
In June, two weeks after murder of George Floyd, amidst the wave of protests due to endemic police violence and with the Black Lives Matter movement taking over the streets of the country's main cities, Republic Records issued a statement in which it announced that it allowed to include the category urban to catalog any of its artists. The label, home of Ariana Grande or Drake, communicated that the word was not only going to stop being used to sell certain records, but that it was also going to disappear to categorize company departments or to define employee positions. "We encourage the rest of the music industry to follow our example," the statement ended, concise but restrictive.
The term was coined in the mid-1970s New York radio host Frankie Crocker in an attempt to create an umbrella large enough under which it could shelter the eclectic selection of artists that it programmed. Soon, the label was used as the new way of grouping the black music of the time. In the 1940s, the Harlem Hit Parade had been created with a similar intention. The term was geographically obsolete and the dubious nomenclature was used race records (race records) to refer to those then novel sounds created by colored musicians. Then they tried to group them under the heading rhythm'n'blues. This was the sensible contribution of Jerry Wrexler, the legendary journalist who later became a music producer. In 1953 he worked with Ray Charles, in 1967 he was elected producer of the year thanks to his collaboration with Aretha Franlyn and in 1984 he recorded the Careless whisper of Wham! at the legendary Muscle Shoals studios. Today, Atlantic, the label Wrexler worked with for most of his career, is the only one with a black music department. No euphemisms.
After a decade in which record company executives managed to introduce soul as a generalist voice, the urban. The term was used at first to be able to sell better – that is, without connotations that were excessively aggressive or realistic – black music to white people, whether they were simple listeners or executives in charge of deciding where their brands advertised. Urban It seemed like the least black way to sell black music. Even to sell it to African-Americans themselves, a market that in the eighties was already beginning to have appeal for brands. But, as radio programmer Sunny Joe White stated in 1982: "Many marketing agencies still know very little about the consumer habits of the black population. Thus, radios claim to program music urban to make yourself more attractive. This situation causes even black radio stations to try to appear less black in order to compete for the advertising cake ". Black radios were no longer the test bench for the industry to determine whether a record by a colored musician could be embraced by white audiences.
In 2014, Radio1XTra, belonging to the BBC, crowned as Urban Musician of the Year to a Halifax-born redhead named Ed Sheeran. That label was more than out of print. Not only was it exerting a reductionist effect in the realm of black music, but it had become a huge drawer that could fit practically anyone who proposed it, or to whom it was proposed. If you didn't sound like a tractor you were urban. Four years later, the magazine Billboard he wondered why we still referred to the r'n'b and to hip hop how urban, as if they were still embryonic genera that had to be sold through subterfuge. You spoke to key figures within the American record industry, and while some still defended the term as useful, many believed it was time to get rid of it. "I hate the word urban. Not only is it a wrong category, but it stereotypes black communities ", commented Sam Taylor, executive of Kobalt Music, the giant of innovation in the music industry whose artists include Childish Gambino, Beck and Lorde. Taylor's message was that they basically called him urban why call him ghetto it gave them a rush.
But not all were voices against the cancellation of urban as a word to bring together what, curiously, had become one of the most popular and profitable genres of 21st century music. Within the industry, voices of employees of color emerged who felt that if urban music departments were eliminated their jobs were in jeopardy. Mark Pitts, Division President urban of the RCA label, stated: "I have always worn the insignia of urban as something honorable. As a black executive, I have promoted it with pride. " Another executive from the same label, Tanki Balogun, recalled having lived through the debate on the viability of the term since its inception in the industry. "Being an executive in this division has prevented me from working with artists outside of this area. Since I am black, I can only work with black artists who are believed to fit the realm of urban", He complained.
Finally it seems that the word has entered its process of definitive disappearance. Artists within the field have insisted on declaring that theirs is black music. And period. From Kendrick Lamar to Beyoncé, through Janelle Monáe or even Sean Combs. If statues of Confederate generals or infamous slave-owners can fall, this Manichean term can fall. The problem is that urban in recent years it has become perhaps the most dramatic case of mistranslation in the global scheme of music. It has been used outside the Anglo-Saxon realm to simply categorize new music that was not known where to put. Right now, for many, urban It's everything that isn't rock Reggaeton is urban. The trap is urban. Any fusion is urban. What is it urban? You are urban. It's the carbon dioxide in music.
How do we undo this knot that begins with UPA Dance and ends with Bad Bunny? The temptation to have a drawer in which to put everything that was not understood was too great to pass up. Tell urban today is like saying dabuti in 1989. Now we have a drawer in which it is impossible to find the pair of any sock. It's what you have to think that the new is going to matter to so few people that it is the same what you do with it. The dismantling process is going to be long and complicated, because our urban has much more to do with cowboy territory or young plant than with nothing that with nothing associated with the sounds of 2020.