Irene Montero enters 'Save me' and sends a message to Rocío Carrasco: "She has been very brave"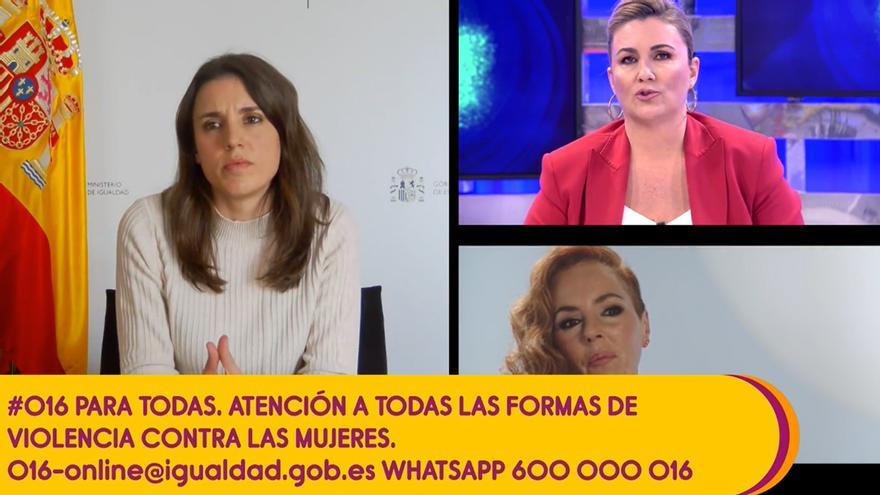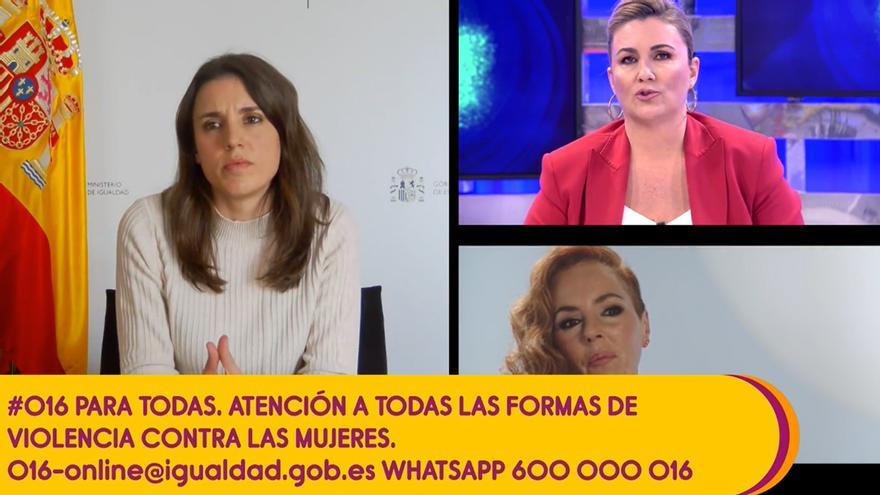 The documentary of Rocio Carrasco last night caused a barrage of reactions on social networks. Among them was that of Irene Montero, which this afternoon went live on 'Save me' to reaffirm its position. "Her testimony is that of a victim of gender violence. When a woman publicly denounces violence, she can be questioned or ridiculed. That is why support is important," she wrote last night.
This afternoon, Montero has chatted with Carlota Corredera and he has stressed that "both the testimony and those very high audience levels justify that it is an obligation for the Ministry of Equality to be there."
The minister has indicated that "you have to be there whenever a woman dares to take the step of reporting a situation of gender violence, and more when it is done having the history that she has ".
"A very important element is that story of mother mother, of how he has lived daily with that idea made public and through the media ", pointed out Montero, who highlights that "Thousands of women" can feel identified with the story of Rocío Carrasco: "We must send a clear message: this country is fighting violence against women, which happens to us because we are women."
In addition, the Minister of Equality has sent a message to the protagonist of this story: "I think she has been brave. It can be seen in how she relives those experiences of violence that are still deeply painful for her.". "It is a re-victimization because he relives that situation of violence. It is one of the hardest parts that women who suffer sexist violence face," he added.
"Our society has come a long way, but I have the feeling that we still have very distant what it is like to live an experience of abuse. I believe that thanks to this testimony, many women may be driven to move forward and seek protection and reparation mechanisms. That matters a lot to me, "Montero concluded.