Irene Montero defends extending "minimum" birth leave to six months for both parents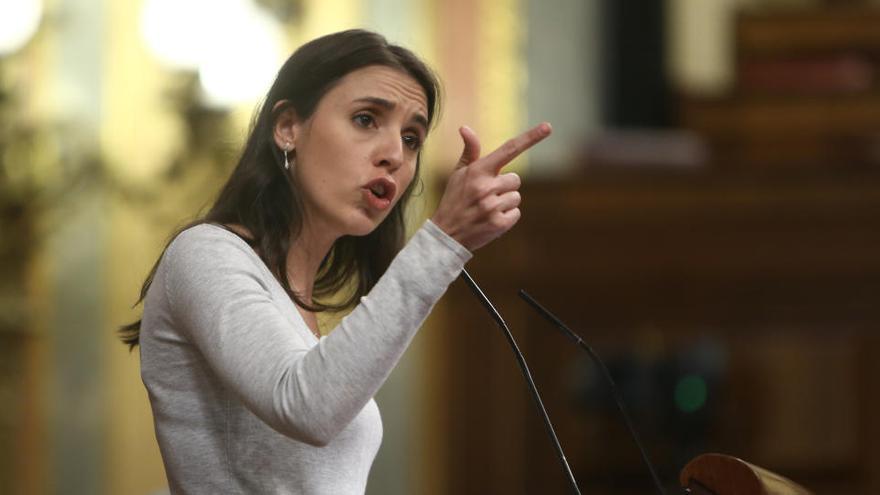 The Minister of Equality, Irene Montero, has defended this Wednesday move towards birth and childcare leave for six months for both parents, after the entry into force on January 1 of the equalization of paternity leave to maternity leave by raising it to 16 weeks.
"We have to move towards longer permits, minimum of six months for each parent. Whether or not women have to give breast milk; the permits have to be extended and a lot of work has to be done, "said the Equality minister in an interview collected by Europa Press on Radiocable.
Montero has defended the equalization of permits for fathers and mothers to "balancing" the distribution of childcare and preventing motherhood "from being something that penalizes women in the labor market".
In his opinion, the approval of "equal and non-transferable permits was a fundamental demand", but he has pointed out as another "great duty" of Spanish society "the way in which children have been treated and the right of women to choose your maternity project ". In this sense, he has defended the extension of paternity leave, because "most women face very powerful discrimination due to the fact of being mothers and the urgent thing was to equal those permits ".
Montero has recognized, however, "the problems of motherhood are also derived from how society conceives the uses of time, because It is not organized taking into account that all people have a need to care and be cared for in his life "and has pointed out the need to make" very profound changes that must be made concrete in public policies. "
On the other hand, the head of Equality has defended the call 'trans law' prepared by the government and he recalled that in Spain the 2007 legislation "already recognizes transsexuality and there are people who have a different gender identity than the one assigned to them at birth." In this direction, the minister has assured that the current legislation is out of date "in terms of international standards" and has mentioned that the constitutional Court has indicated the need to modify it "to guarantee the rights of 'trans' people".
Regarding the reluctance of feminist groups in relation to the concept of gender self-determination, she has hoped to achieve "a broad consensus" on the reform and has guaranteed that they will meet with civil society organizations. "We do it on a regular basis and it is an obligation, when you prepare a legislative project, to carry out a prior consultation process in which all organizations can participate." "It is not only a question of will, but an obligation and we comply with those obligations to the letter," he concluded.