Irene Montero calls through tears to the unity of feminism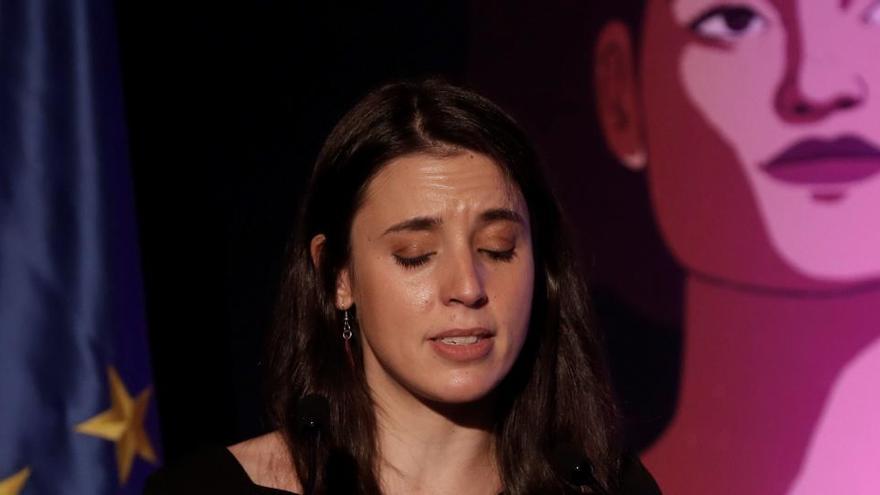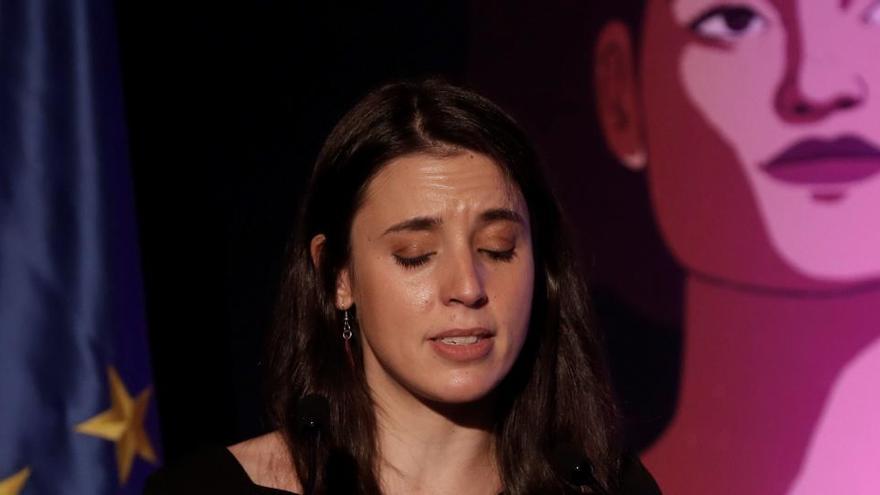 The Minister of Equality, Irene Montero, has made this Wednesday a call for the unity of feminism and the pacts between the different voices of the feminist movement and, With tears in her eyes, she has assured that her department is "the ministry of all women."
"I do not say these words naively, I say them as a declaration of intentions: this is the ministry of all women (…) This act is a call to unity, to women's pacts, to feminist alliances "Said the minister, visibly moved at the institutional ceremony for the Day for the Elimination of Violence against Women.
In her first 25N as Minister of Equality, Montero wanted to recognize the work of the feminist movement, thanks to which, she said, there is her ministry, which wants to be "a hand that adds to the hands of millions of women in the defense of life".
In a conciliatory message, the Minister of Equality has advocated for "renewing the pact between women", a "feminist pact that is held with hands of all colors" and that it has to sound at the same time "with several voices", but "as a single voice", since it has to be plural, critical and resilient.
Montero has called for unity in the face of sexist violence after weeks of hard confrontations between different currents of the feminist movement regarding the future legislation prepared by the Ministry of Equality to guarantee the rights of transgender people.
"Women's pacts, feminist alliances are pacts for life. Here is our hand. We want each other alive and united in the face of sexist violence," he stressed.
"We women know that just in common, side by side, we get things (…) The patriarchy wants us alone, feeling guilt, grief, anger and pain alone. Unable to recognize the violence that is exercised against us for the simple fact of being women, terrified, "the minister asserted.