Irene Montero asks to purge responsibilities at the highest level for espionage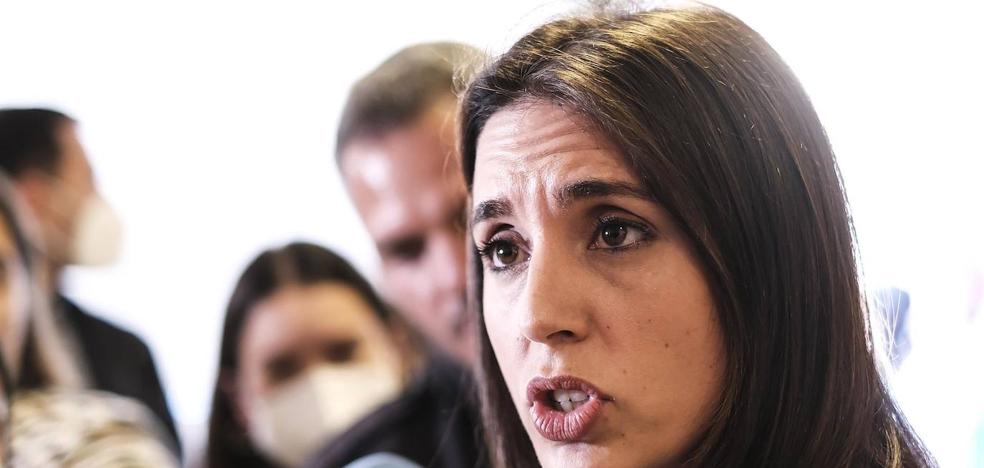 The Minister for Equality, Irene Montero (United We Can), has defended this Tuesday that the cases of alleged espionage on the President of the Government and other political leaders reveal "a deep gap in the security of the State", for which "it must be be capable" of purging political responsibilities "up to the highest level".
This is how Montero expressed himself in statements to the media prior to an act for the presentation of the Joint Responsibility Plan in Las Palmas de Gran Canaria, where, asked if the director of the National Intelligence Center (CNI), Paz Esteban, should resign, he pointed out , without customization,
that it is necessary "that there be a purge of political responsibilities".
«The information that we are learning about espionage on different Catalan leaders and public officials and on the President of the Government and a minister reveals a deep gap in the security of the State. Therefore, wherever it comes from,
it is necessary that there be a purification of political responsibilities«has pointed.
A message of calm
According to Montero, the Government is "the first interested" in understanding what has happened, in purging those responsibilities and in making all the means and mechanisms available so that it does not happen again.
"This is the way to give a message of calm to the public and to rebuild that confidence in the majority of the investiture", the minister opined.
Regarding the support of United We Can to the investigation commission and the differences with the PSOE in this regard, he has indicated that he "respects" the parliamentary partner but that the priority is to understand what has happened before a "
deep gap« in security.
«Espionage of nothing less than the president and Catalan political officials is a breach that our country cannot allow. To have a democracy that we can say is full, we need to clarify what happened," Montero concluded.