Irene Montero, about Naim Darrechi: "It shows the lack of sexual education in our country"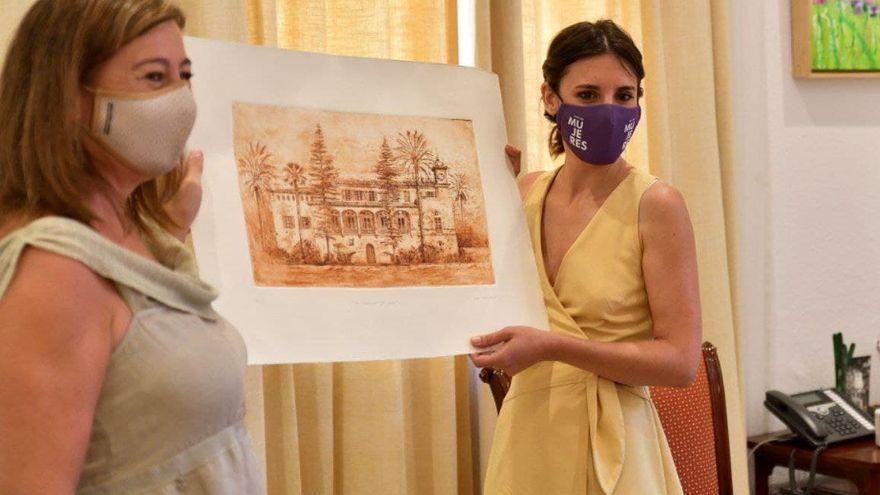 After having already announced that I would take the case to the Prosecutor's Office, the Minister of Equality, Irene Montero, has been pronounced again this Friday on the statements of the Mallorcan tiktoker Naim Darrechi in which he confessed to having sex without a condom and ejaculate inside their partners without their consent and cheating on them telling them it was sterile. For the minister, "the social debate that has been opened" with the statements of the tiktoker "is the lack of affective-sexual education In our country".
In this way, the Minister of Podemos in Palma has spoken on the subject after holding a meeting with the president of the Government, Francina Armengol, and before participating in a meeting with the study group on prostitution and against trafficking in the Consolat . While President Armengol has reported that it will be Monday when the Government formally approves the complaint against the tiktoker, Montero has explained that the Ministry of Equality has already put the statements of the young man in the hands of the Prosecutor's Office.
"The social debate that has been opened is the lack of affective-sexual education in our country," said the minister, who has valued the impending law of Yes is Yes, with which, Montero explained, "It goes from the culture of rape, where men think they can satisfy their desires over women, deceiving or subjecting them, to the culture of consent and complicity.
Precisely, the minister has assured that in this law "includes a wide range of measures related to affective-sexual education " and has denounced that, on the contrary, "It is the first right that the extreme right wants to remove", Alluding to Vox and the parental veto.
On the exploitation of minors under guardianship
On the other hand, when asked by the media, Minister Montero has also commented on the case of the minors under guardianship sexually exploited in Mallorca, noting that "the Government and the Balearic Parliament have investigated and taken measures " and denouncing that "That the PP tries to exploit a case of sexual exploitation speaks more about them than about this Government."
However, it has announced that the law of Yes is Yes, will also introduce the figure of children's homes to avoid revictimization of the young women who pass through the institutions ".