Iranian press applauds assassination attempt on Rushdie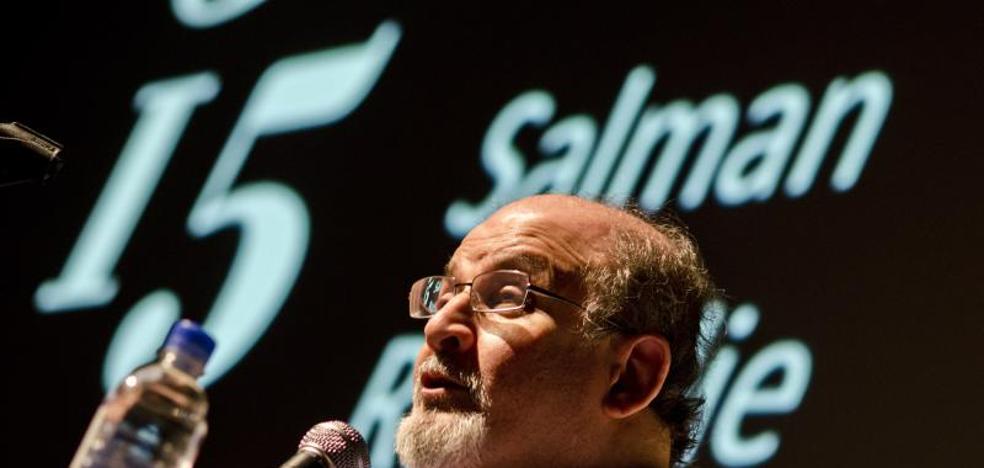 The Government of the country has not yet issued a firm statement on what happened
The press linked to the authorities of the Islamic Republic of Iran have applauded the assassination attempt carried out yesterday against the British writer of Indian origin Salman Rushdie during an event in the state of New York, which has left the former winner of the Booker prize, persecuted for years by an edict of the late Ayatollah Khomeini, admitted in a very serious condition.
The country's government has not yet issued a firm statement, but sectors of the press linked to the country's clerical establishment have. The conservative newspaper 'Keyhan', whose managers are directly appointed by the current supreme leader, Ali Khamenei, have branded the aggressor as a "brave man and aware of his duty" before applauding him for attacking "the apostate and depraved Salman Rushdie ». While today's front page of the newspaper 'Jorasan', the dean of the country's newspapers, applauded the assassination attempt and prayed "Satan is on his way to hell."
The portal Eghtesad Salem, another conservative newspaper, referred today to the fact that what happened sends a message to the United States and its political leaders, "that they should fear the revenge of Iran." Others like the reformist Etemad have limited themselves to reporting on the Rushdie stabbing without offering opinions on it.
The political and religious authorities, for their part, have opted for prudence and at this time have not made any statements about what happened. On social networks, some sectors have reacted by celebrating the attack and have shared a proclamation by Ayatollah Khamenei stating that the fatwa against Rushdie "was the firing of a bullet that will not stop until it reaches its target".
The only Iranian official who has spoken out so far in this regard has been the adviser to the team of negotiators on the Iranian nuclear agreement, Mohamed Marandi, who has declared his indifference to Rushdie's health in a message on Twitter: "I'm not going to cry by a writer spouting endless hatred and contempt for Muslims and Islam."