Investment in R&D recovers pre-crisis levels in euros | Economy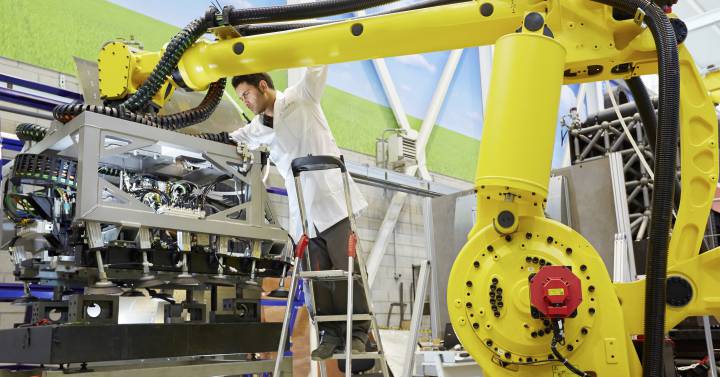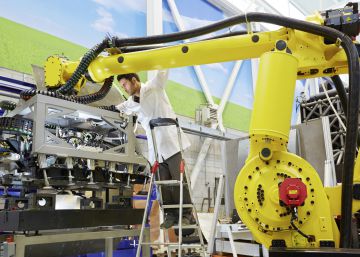 Spanish investment in R&D grew 6.3% in 2018, reaching 14,946 million euros, an amount slightly higher than the previous maximum recorded in 2008 with 14,701 million. These numbers include private, which accounts for 57%, and public, the rest. The economic crisis has been disastrous for Research and Development in Spain. It has taken a decade just to recover the previous levels. As for its weight in the economy, it rises slightly and stands at 1.24% of GDP compared to 1.21% recorded in 2017. Despite the improvement, the figure is far from the 2% target set for 2020. This would require the game to rise by about 11,000 million euros, half of all that is spent by all Administrations on investments of all kinds, including trains, roads, education or health.
Last year's improvement is mainly due to companies, which shot their disbursements by 9.3%. The private sector recovered in 2018 the levels prior to the Great Recession in both investment and employment. However, the public sector is still lagging behind: it has not yet restored the investments of ten years ago and is still growing below what the economy puts on. That is, it actually continues to decrease its weight in the total. In Public Administration there was a low 0.8% and in Higher Education it rose 3.6%. The Cotec Foundation demands that there be a government and budgets as soon as possible to alleviate the burden that the public sector supposes in this evolution.
According to Eurostat data that Cotec manages, R&D has suffered a significant setback in Spain with respect to Europe in recent years. If in 2008 it was placed 30% below, now it is around 40%. In 2017, EU investment in this chapter had increased more than 30% compared to before the crisis. And still that It seems little when compared to what is happening in other countries: in China it has gained more than 120%. Between 2008 and 2018, in Spain barely advanced 2.5%. In the public part it has even declined: 9.8% between 2010 and 2018.
As Cotec economist Aleix Pons points out, Spain's investment levels do not correspond to the economic potential of the country: "If we take the average values ​​of the EU-28 as an index 100, the Spanish per capita income would amount to about 93 points, while the investment in R&D per inhabitant would remain at 49. In 2017 there were 5 countries in Europe with lower income per inhabitant than Spain but with a greater commitment to R&D. We talked about Slovenia, Estonia, Hungary , Portugal and Czech Republic ".