'Investigation team' and 'In the spotlight' will be broadcast live for the first time on the volcano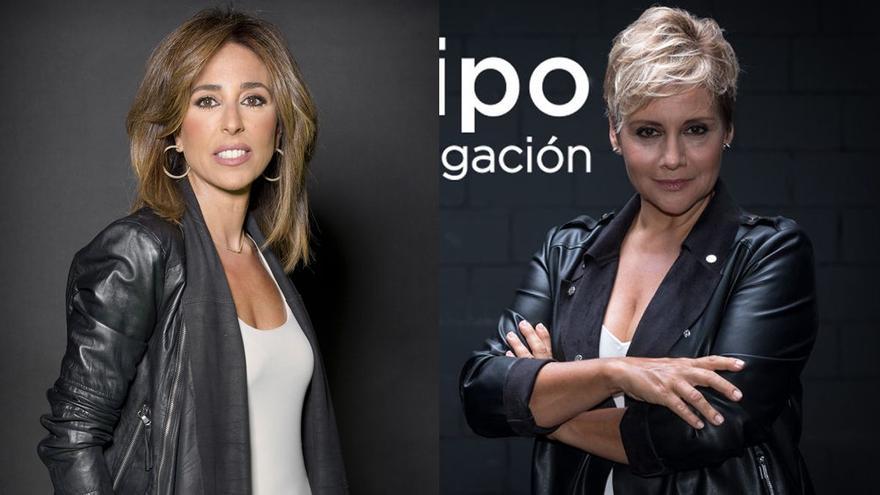 Due to the volcano in eruption of Cumbre Vieja, on La Palma, 'In the spotlight' and 'Investigation team' reinvent themselves this Friday, September 24. For the first time, both the the sixth such as Four will be broadcast live to inform in real time of everything that is happening in the area of ​​the disaster.
'In the spotlight' announced this Wednesday its special live edition, which will feature Ana Terradillos leading a team of reporters. From a control of realization, the journalist will be in charge of giving way to her colleagues Verónica Dulanto, Boro Barber, María Miñana and Alejandro Rodríguez, special envoy of 'Four a day'.
"We want to revolutionize the way of doing research with a constant live on the ground and without a set," said Juan Serrano, executive producer of the format, on his Twitter account.
This Thursday, the Atresmedia program has also advanced that tomorrow it will be live on the ground: "For the first time in the history of 'Investigation Team', this Friday we will broadcast a live special with Gloria Serra and his reporters from the island of La Palma".
The special edition of 'Investigation Team' will be entitled 'The volcano' and will start broadcasting at 10:15 p.m., while 'En el punto de mira' will also be live from that same time on Cuatro.