Intradermal smallpox vaccines could start inoculating next week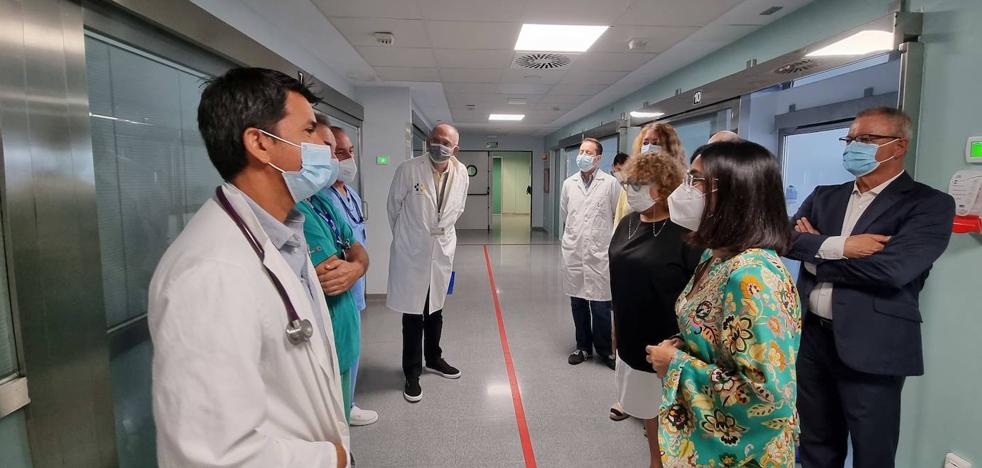 It consists of the administration of a smaller quantity of the complete vaccine subcutaneously, which would cause an immune response similar to that of the complete dose.
The Minister of Health, Carolina Darias, stated this Friday during her visit to Fuerteventura that, once the approval of the European Medicines Agency and the rest of the necessary Public Health bodies is obtained, Spain will be able to start inoculating the vaccine intradermal against monkeypox next week.
Thus, if the EMA approves the inoculation, "with a single vial
doses could be extended up to five«, As explained by the minister in statements to journalists.
Waiting for this pronouncement, Darias has indicated that
next Monday the Public Health Commission is convenedso "the operational part is ready to start vaccination".
On the other hand, he recalled that Spain has received the first batch of 5,000 and the second
batch of 7,000 vaccines and is in the process of distribution, according to the demand of the autonomous communities.
In this way, Carolina Darias has made a call to the culture of care and has recalled that, in the face of any communicable disease such as monkeypox, it is "very important" to go to the doctor at the first symptom to be able to detect it and avoid transmission.
He has also asked to go to vaccination to "those groups for which it is established and those that have been agreed by the Public Health Commission."