Interview with Canarian singer and songwriter Agoney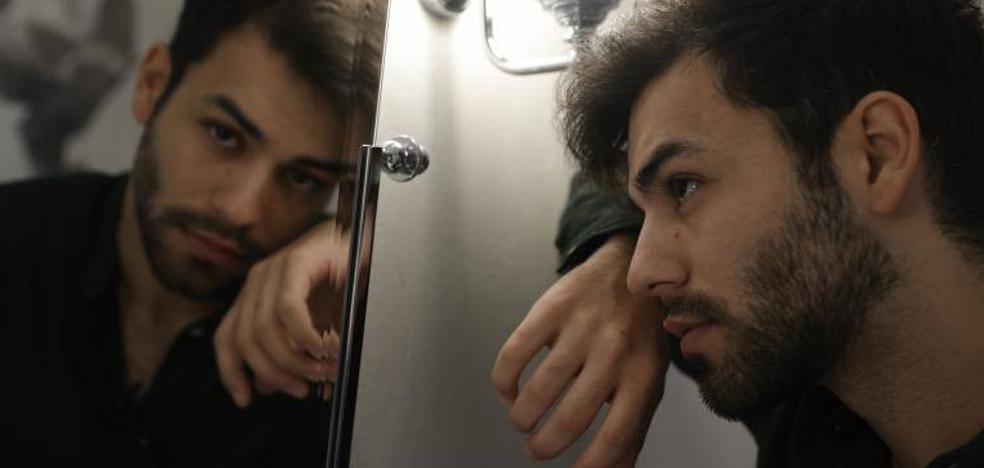 Agoney talks about her new single and the reasons why she does not appear at the Eurovision gala
Embarked still in the emotional and media hangover of his victory in the program "Tu cara me sonido", Agoney has taken the opportunity to show more music, the single "Bangover", which speaks of another type of hangover, the one caused by an intense session of sex, which is a theme that he does not shy away from as inspiration.
«In Spain little is sung about sex, but it is something that moves everything. Who does not like it? I do and I let myself be carried away by what I feel at the moment," this young Canarian performer and composer explained to Efe that already on his first album, "Libertad" (2020), included the sensual cut "Ángel fallen."
At "Bangover", says Agoney Hernández (Adeje, 1995), he came trying himself as a producer with a "funky Jamiroquay" base. "The easiest thing for me is to write ballads and speak from pain, but since I like challenges, I began to listen to more music that I don't usually listen to and to see how I could produce those sounds", he recounts after jumping with a firm step to the music of dance.
He has shown signs of that versatility as he went through "Tu cara me sonido", 16 galas in which he began imitating The Weeknd ("With a terrible fear," he acknowledges) and in which he dared to take on flamenco to be Pitingo or to get into in the skin of Lady Gaga, with a choreography learned in a day, heels that she had never climbed on, four costume changes, wig, makeup and "having to sing as she sings".
"That's why I now think that male (artists) sometimes tease us. It doesn't seem normal to me how a woman must put on extremely uncomfortable clothes, get on shoes that are stilts, work an impossible choreography and often sing in impossible tessituras so that a guy goes on stage in jeans and a shirt and sings: 'hey'» , he reflects.
Speaking of allegations, his time on the program also served to vindicate causes such as the fight against cancer and to do "a conscious exercise" in favor of the LGTB collective, such as when he performed "It's a sin" dressed as Olly Alexander (Years And Years) or kissed his current partner live after his great final triumph.
"Sometimes I wonder why openly homosexual artists sing to women," he questions, after reflecting on the lack of musical references that take a step forward in Spain in this area.
The last galas gave him the opportunity, in addition to seeing him characterized as Mónica Naranjo or, already in the final, to become the Kazakh singer Dimash, very unknown to the general public, so from the inside they advised against his choice. He stood his ground and ended up coming out on top.
«Precisely I believe that we must learn from other artists like Mónica Naranjo, who have always defended their ideas. It was clear to me that Dimash was the one I had to imitate, because he had done everything, but he had never really sung or exploited my tessitura to the fullest », she defends.
No to Eurovision

It is not surprising that he chose to title his debut record as "Libertad" or that he risked releasing it two years after the release of "OT 2017", the emblematic edition of Aitana, Amaia and Ana Guerra, in which he finished in sixth position.
«I don't know if that 'boom' exists, because I've never touched it. But five years after all that I can say that I have the best numbers of my career. That is why it is not clear to me that the train that passes does not pass again », says who was number 1 in sales with his first album.
With a "meticulous" nature and little given to delegating, he decided to handle his project alone and sit down on his own to compose and produce his album so that it was "as sincere" as possible.
He acknowledges that going through "Tu cara me sonido", even more than the victory, has made him grow as an artist and has provided him with opportunities such as working on his music with producers he admires.
"I had never won anything, but this came in big, so I'm very happy," concedes Agoney, who does not rule out the possibility that "Bangover" is the beginning of a next album, if he finds a connection point that will spin it everything.
What he rules out is presenting himself to Benidorm Fest, after having already rejected a first invitation. It was this summer, when he released the eighties "Who asks the sky for you?", which reunited him with Alberto Jiménez (Miss Caffeina), precisely the person who composed the song with which, as an OT contestant, he applied to represent Spain at the festival in 2018.
"We met in a supermarket and came to the conclusion that this time we had to sit down and make that song together," he explains about the genesis of a song co-written next to the producer Juan Sueiro and that goes for almost a million reproductions on Spotify.
On the reasons why he does not want to fight for that place in Eurovision, he explains that he feels "like a small craftsman working quietly at home." "And I don't see myself in that media focus, representing people who perhaps don't want me to represent them," he alleges.
Is it the vehemence of the festival's supporters that holds you back? «In my case yes. There is unnecessary criticism from people who have no idea and people who don't realize that it is a music festival. Music is shared, it is to be enjoyed, so you better stop insulting and crushing a person who is going to represent you whether you like it or not », he opines.