Intersindical Canaria asks for the dismissal of Conrado Domínguez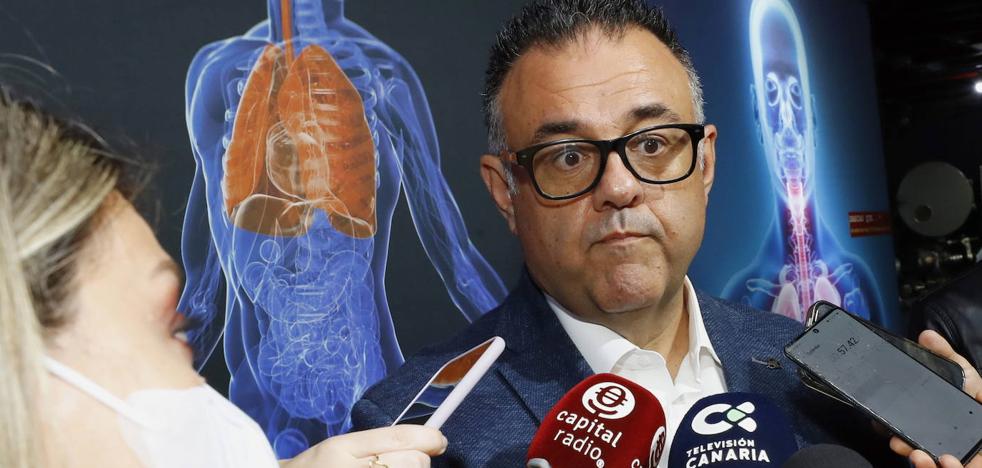 case masks
The union organization considers that the "details" of the Masks case are "typical of a criminal plot"
Intersindical Canaria has also ruled on the Mascarillas case and has demanded, in a statement, the
precautionary dismissal of Conrado Domínguezdirector of the Canary Islands Health Service (SCS), after the
complaint filed by the Anti-Corruption Prosecutor, for alleged crimes of prevarication and influence peddling. «We understand that his permanence in the same generates
legal uncertainty both for the investigation and for the work carried out at the head of the SCS, "explains the union confederation.
Next, the entity underlines the ins and outs of the case: «They advance without public tender and having rejected other offers, via whatsapp, 4 million euros from the public treasury to a businessman (RR7 United SL) without any type of experience in health, dedicated to the sale of spare parts for cars and a share capital of €3,000, known to a friend, for the acquisition of FFP3 masks ». It also emphasizes the "surcharge" at which these items were purchased and the fact that "they never reached their destination."
«You have to go back to May 2020, for the first economic delivery, but in October, without having received any material, the total is advanced. The four million euros. But it's more. After the contract has been terminated due to non-compliance, an attempt is made to change the characteristics of the product to be purchased, which had arrived, but turned out to be false and was destroyed in customs," the statement continues. A situation that Intersindical Canaria summarizes as follows:
«In short, the details, typical of a criminal plot».
Given this scenario, he details: «We are facing a murky issue, where the covid-19 pandemic has been played with, with the lives of workers, with the lives and money of citizens that correspond to the needs of Public Health ».
Thus, from Intersindical Canaria "it is not understood" the absence of resignations, as well as that "they have not been purged
political responsibilities neither from the current Minister of Health, nor from the President of the Government of the Canary Islands, and even worse, no political group from the government or the opposition has requested it».
In this line, they emphasize "other irregularities in the emergency contracting carried out by the SCS", by the Audiencia de Cuentas, such as "the award of eleven contracts for an amount greater than two million euros each (41.8 million in total), without the authorization of the Governing Council.
Finally, they recall that there are "huge amounts of protective material against covid-19 (gloves, masks, gowns...), amounting to more than three million euros" in warehouses that adjoin the La Candelaria hospital, in Tenerife, as "they are not approved or suitable for use".