Intersindical Canaria announces mobilizations if measures are not taken to stop the outbreaks of the Insular Hospital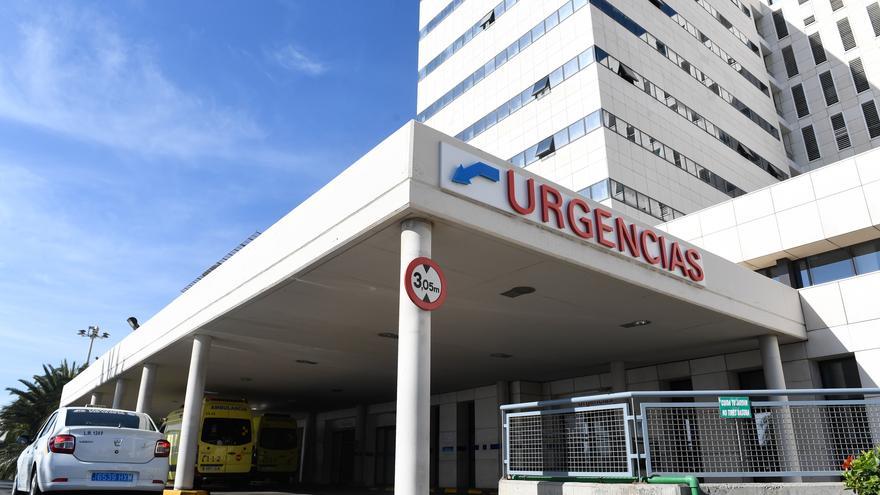 Intersindical Canaria announces mobilizations if the Ministry of Health of the Government of the Canary Islands and the Management Directorate of the Maternal and Child Insular University Hospital Complex of Las Palmas de Gran Canaria (CHUIMI) They do not put in place effective measures to stop the COVID-19 outbreaks in the hospital center.
The spokesperson for the Union's Gran Canaria Insular Health Federation, Ruymán Pérez, recalls that They have been demanding for several months that security be reinforced and the health of the Gran Canaria hospital staff be guaranteed, with "the provision of adequate and sufficient protective equipment for all workers, the adaptation of the Occupational Risk Prevention protocols to the evolution of the health situation, as well as an effective tracing of workers' contacts, including the performance of PCR to their relatives ". But nevertheless, "the management team of the center continues without attending to these requests ", Add.
In this sense, the union explains that those responsible for the Hospital have decided to exclude personnel from different professional categories from the distribution of protective equipment announced after COVID outbreaks were detected.
"As he outpatient staff such as kitchen boys have been left out of the cast of protection material, which means that they have received discriminatory treatment with respect to the rest of the workers of the center, with the consequent risk for the entire community, "says Pérez.
The trade union organization explains that these workers carry out their professional work in the Hospital facilities and, therefore, their health and safety are at risk, just like that of the rest of the staff, "transfers within the center itself already pose a risk."
According to the union spokesman, the measures established by the Management Directorate of the Insular Hospital to stop the expansion of the coronavirus outbreaks have not been preventive in nature, instead, actions have been established aimed at halting the rebound once the worsening has been verified of the cases.