Intersindical asks for political responsibilities for the mask case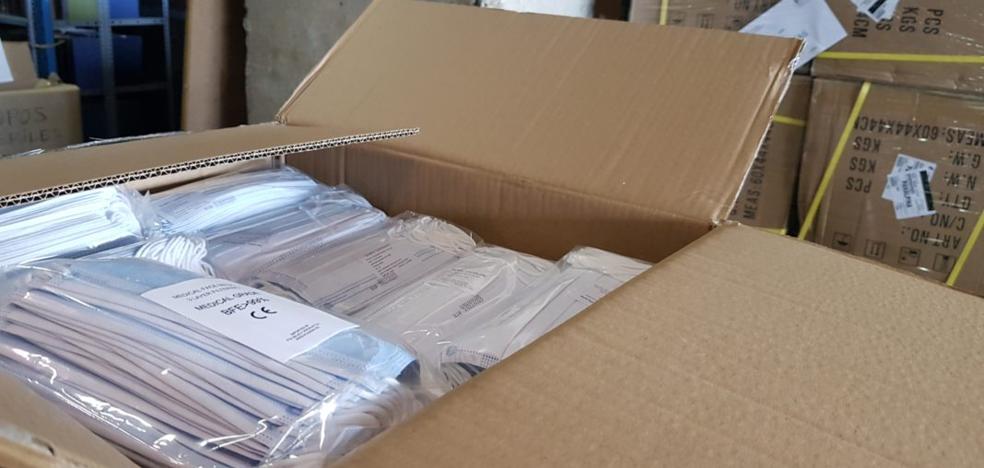 case masks
The merchandise was delayed for more than a year, and when it arrived in March 2021 at the Gran Canaria airport, it was found to be false
Intersindical Canaria (IC) has requested that, immediately and as a precaution, political responsibilities be assumed for the so-called
case masks.
He criticizes that "the list of cessations and
serial resignations that should have already begun to be produced, of those who, with common money,
seek and enable profit from a health emergency«.
Intersindical Canaria refers to the investigation of the Las Palmas Anti-Corruption Prosecutor's Office to the Canary Health Service (SCS) for alleged crimes of prevarication and embezzlement of public funds by paying four million euros to a vehicle sales company,
RR7 United SLfor the supply of some masks that he never received, at the beginning of the pandemic of
covid-19.
According to the union, the latest news speaks of the purchase authorization via
WhatsApp and, as a summary, 2.65 million euros were paid to a company located in Ethiopia, and the rest was allocated to commissions.
The merchandise was delayed for more than a year, and when it arrived in March 2021 at the
Gran Canaria airport it was found that they were false and, says the union, the winning company proceeded, "suspiciously and incomprehensibly", to destroy them.
"In an unequivocal attempt to
hide this fraudneither the Ministry nor the Canarian Government gave any information to public opinion", he regrets.
He warns that this way of acting, «
more typical of cheaters that of an alleged government of change, gives us an idea of ​​the hands that we canaries are in, both in the field of
care management as public".
For
Canarian Interunionthose 4 million euros, now lost, could be being used to cover the serious healthcare deficiencies suffered by the Hospital Universitario de Canarias or to improve the situation of the
Insular Hospital Emergency Servicefor example.
But this is not an isolated case, according to the union, because, it adds, precisely today, the
Hearing of Accounts sees signs of accounting responsibility in Health and warns that the Canary Health Service gave the green light to an expense of 41.76 million euros without authorization from the Government.