Internet, essential for retirees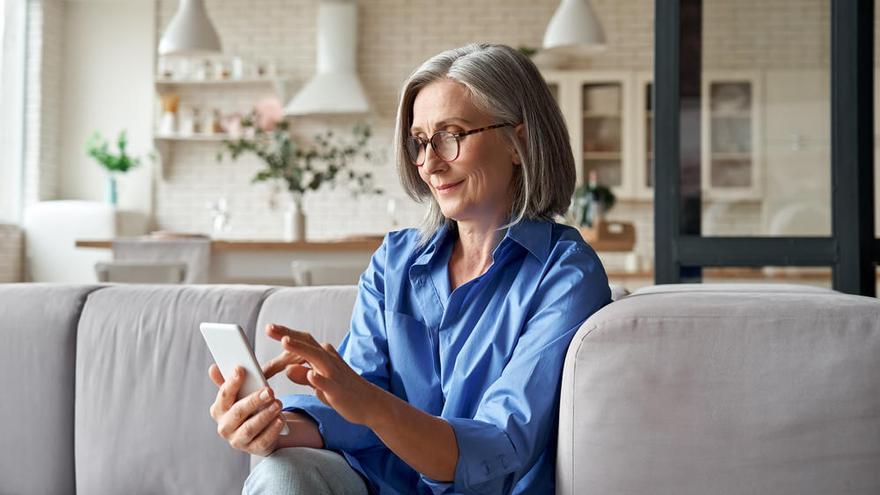 The stage brought by the coronavirus is changing digital habits, even among the least digitized population groups to the point of more than 60 percent of people of retirement age use the Internet more frequently than prior to the emergence of Covid-19.
Eight out of ten people over 65 are convinced that the Internet is essential in the current times of pandemic. Specifically, taking as a reference a valuation of 0 to 10 – the maximum being 'totally essential' -, 81.8 percent is positioned between 6 and that top.
This is one of the conclusions drawn by Adamo's study on Internet, elderly and coronavirus, carried out by the consulting firm Analysis and Research on changes in digital habits before and after the pandemic in citizens over 65 years of age.
The study notes that most respondents use the Internet more than before the pandemic. Specifically, the percentage reaches 62.2 percent, adding those who claim to resort at present 'something more' (36%), 'much more' (19.2%) or 'much more' (7%) to network.
There is also an increase in registrations on the Internet. Although 96 percent of those surveyed already had an Internet connection before After the arrival of the coronavirus, 43 percent of those over 65 who hired the services of an operator in the last year admit that the reason for doing so was precisely the pandemic.
Further, Internet usage time continues to rise as well in this sector of the population: more than 64 percent connect in the era of the coronavirus between one and four hours a day. While 18 percent exceed four hours a day and 5 percent stay 'online' for more than eight hours.
Still, people of retirement age who connect to the Internet for at least 60 minutes a day are almost 90 percent of the total, according to data from the study.