International tourism grows in July to 9.1 million, still lower than before the pandemic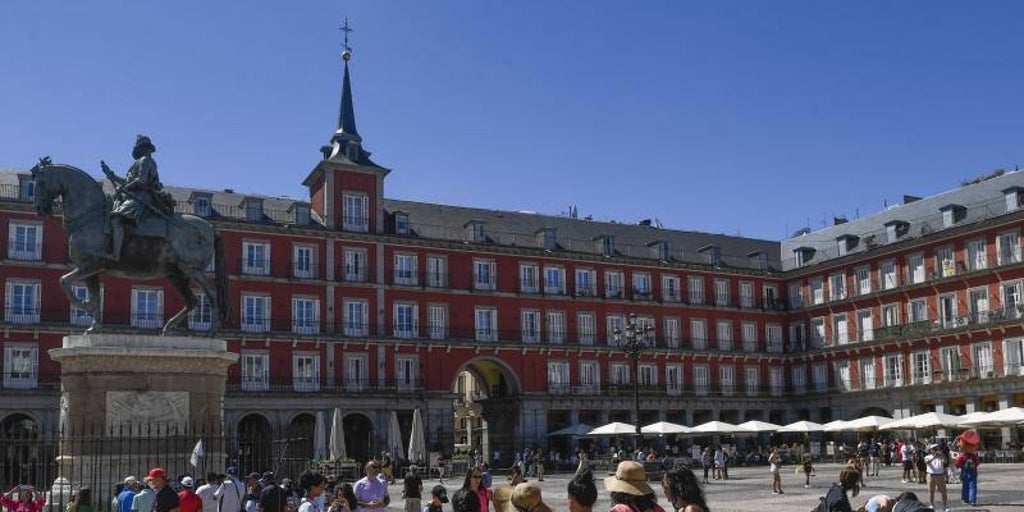 Spain received nearly 9.1 million international tourists last July, which is double (106.2%) the figure registered in the same month of 2021 but still lower than that of 2019, prior to the pandemic, when the number of tourists in July was 9,873 million according to data published this Tuesday by the National Institute of Statistics (INE). With this, in the first seven months of the year the number of international visitors exceeds 39.3 million.
The increase is also reflected in their spending and reached 11,869 million euros, which represents an increase of 127.0% compared to the same month of 2021, when it was 5,229 million. The figure is close to spending prior to the pandemic, since spending in July 2019 was 11,941 million euros, 72 million more than in the seventh month of 2022.
With this new rise in July, both the arrival of international tourists and the spending they make in Spain have already accumulated thirteen consecutive months of year-on-year increases after the break due to the coronavirus.
In the first seven months of 2022, the number of tourists visiting Spain increases by 299.9% and is close to 39.3 million, while in the same period of 2021 the figure was limited to 9.8 million, so confirms the recovery of international tourist flows after two years marked by the restrictions derived from the pandemic, although without reaching the previous figures.
The United Kingdom is the main source country for tourists, with 1.9 million, which represents 20.9% of the total and an increase of 241.6% compared to July 2021. France and Germany are the following countries with the most tourists who visit Spain. France contributes more than 1.4 million (61% more in annual rate) and Germany about 1.1 million (55% more).
The increase in tourists continues to lead to a significant increase in spending in our country. Thus, the average expenditure per tourist stands at 1,309 euros, with an annual increase of 10.1%. For its part, the average daily expenditure grew by 17.4%, to 170 euros.
The average duration of international tourist trips is 7.7 days, which is 0.5 days less than in July 2021. A factor previously forecast due to the economic consequences and the impact of the decrease in purchasing power resulting from of the runaway inflation in Spain and Europe.
During the first seven months of 2022, the total expenditure of international tourists increased by 331.5% compared to the same period of the previous year, reaching 47,637 million euros.