International recognition for the ULPGC for a project in Los Jameos del Agua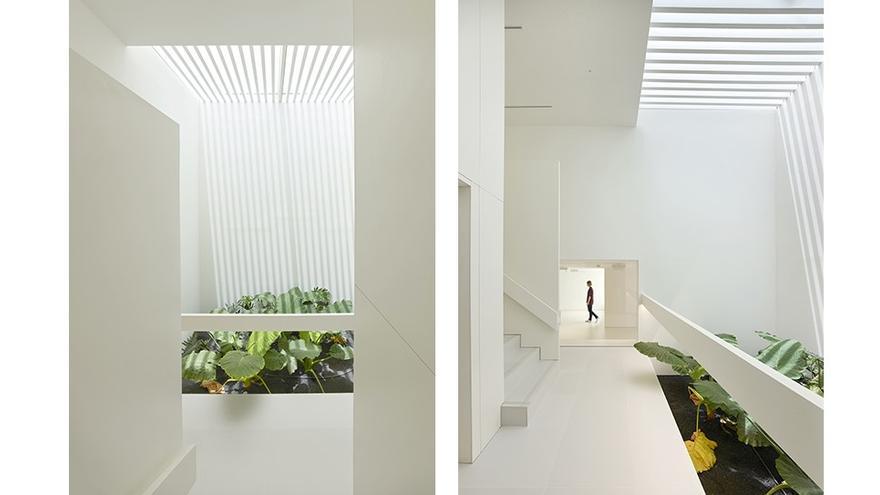 The teacher of Architectural projects of the School of Architecture of the University of Las Palmas de Gran Canaria (ULPGC), Juan Antonio González Pérez, has obtained a Honorific mention at international architecture award THE PLAN Award 2021, in the Renovation / Completed Work category, 'Renovation / Completed Work', for his project for the New Exhibition Space Casa de Los Volcanes. The Jameos del Agua.
The awarded project, by GPY Arquitectos (Juan Antonio González Pérez, Urbano Yanes and Constanze Sixt) is an architectural intervention promoted by the CACT Centers of Art, Culture and Tourism of Lanzarote, which allows the incorporation of some unfinished spaces of the House of the Volcanoes to the dynamics of the complex as a new exhibition space.
THE PLAN Award, founded and promoted by the international architecture magazine THE PLAN, was created with the aim of promoting the knowledge and quality of the work of designers, academics and students in the fields of architecture, design and urban planning, expanding the debate on the most current topics in the field of design.
Among the members of the jury for this edition of the award are: Michael Webb (The Cooper Union, New York); Li Xiangning (College of Architecture and Urban Planning of Tongji University); Yehuda Safran (School of Architecture of Pratt Institute, New York) and Raymund Ryan (Heinz Architectural Center, Carnegie Museum of Art, Pittsburgh).
The awards ceremony for THE PLAN Award 2021 will take place in Venice, tomorrow, Tuesday, October 12, 2021.
Los Jameos del Agua belongs to the network of Art, Culture and Tourism Centers CACT of Lanzarote. It is an intervention by the multidisciplinary artist César Manrique, developed in successive phases over more than twenty years. It is located along the volcanic tube of La Corona, in its section closest to the sea, and is made up of an underground garden and a built complex called Casa de Los Volcanes.
The New Exhibition Space Casa de Los Volcanes is made up of a continuous linear path that is conceived as a tube of light; Through a series of skylights, this space is shown as an abstraction of the sequence space in shadow – illuminated space, roof – sky, tube – jameo that characterizes the spatial experience of the volcanic tube of Los Jameos del Agua.
By incorporating the unfinished spaces available to the global discourse of Los Jameos del Agua, the new intervention proposes the rereading and completion of this important work of environmental art.