International French School of Gran Canaria: educate to change the world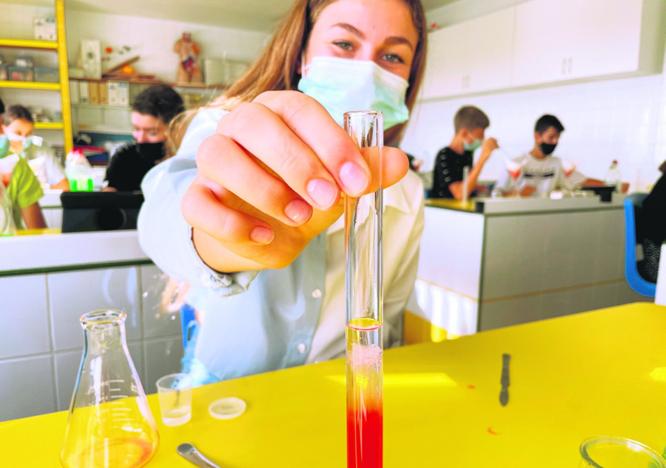 The International French Lyceum of Gran Canaria
(LFIGC) It is a unique and singular center in its environment, which develops a comprehensive educational project from Infant to Baccalaureate with the purpose of educating in two cultures (French and Spanish) and three languages ​​(French, Spanish and English). The center also endorses the motto "our students will change the world": a statement that is much more than a declaration of intent. Its teaching team not only prepares its students for the here and now: it also trains them in a multidisciplinary model, under a broad perspective of the present and the future and with the aim of transmitting the necessary skills to study and work in any country in the world. world.
The LFIGC has its facilities in Taliarte (Telde), and has a consolidated track record in Gran Canaria. A journey that began in 1974, as a school linked to the Alliance Française, and which took on a new dimension in 1986, when it was integrated into the French Lay Mission.
(MLF). The Liceo Gran Canaria, thus, is part of a global network with more than 120 centers spread over 45 different countries, in which some 45,000 students are educated each year.
Families can find here a contemporary and up-to-date educational offer, in which the new technologies and digital tools that are in demand today are used. The center also takes care of its physical education, which is taught in its outdoor facilities. And it pays special attention to food: healthy, balanced and prepared in its own kitchen, under the criteria of the EcoComedores label, obtained in 2016.
The academic itinerary at the LFIGC is also characterized by a complete training in languages ​​(Spanish, French and English) from Kindergarten to High School. Especially important at this point is its BachiBac educational project: a program that offers students the possibility of simultaneously obtaining the Bachillerato and Baccalauréat degrees.
Developing this educational plan with a high quality standard is possible thanks to the work of a teaching team that is also one of the main assets of the center. Both because of their training and, in many cases, their previous professional experience in other countries or other MLF schools. And for the personalized follow-up of the evolution of its students throughout their educational trajectory. Many of these young people, in turn, end up completing their higher education or even practicing their profession abroad. In any case, and beyond the place where the students find their future, the Lyceum always strives to enhance their abilities to improve it.