Interest rate drops | Economy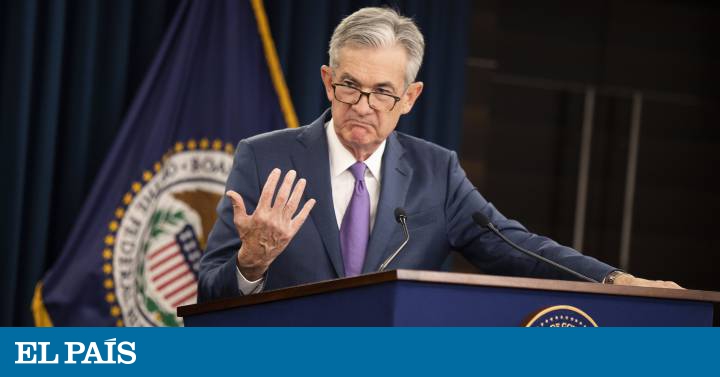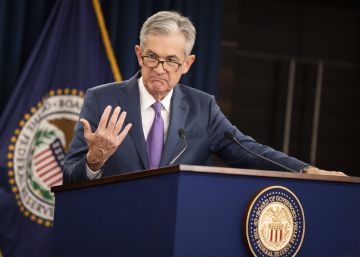 The US Federal Reserve (Fed) lowered interest rates on Wednesday. After the historic performance of 2008 to avoid another major depression, the rates fell to 0% and in 2015 a new cycle of increases began that ended at 2.5% in 2018. For ten years, the Fed has maintained the types of intervention below inflation, the longest period of expansionary monetary policy since the Great Depression.
What effects has it caused? The greatest achievement has been to return to full employment. In 2009, a period of secular stagnation was feared in which, despite low interest rates, companies had no positive return on investment expectations. The investment of American companies in machinery and capital goods is 40% higher than in 2007. Therefore, it has also avoided Japanization And it has been achieved with financial stability.
Therefore, according to the classic objectives of monetary policy evaluation, the result has been excellent. But the Fed was facing a balance and debt crisis and therefore it is necessary to make a heterodox evaluation of its performance. The debt of the families in mortgages has increased again in 2018 until maximums of 2018. In terms of the GDP it has been reduced slightly, but it continues at historically high levels. And housing prices have again exceeded the levels of the 2007 bubble.
As the president of the Fed has recognized, the main problem is in the companies' debt. The debt to capital ratio is at a minimum but, according to Nobel laureate Robert Shiller, the US Stock Exchange is even more overvalued than in 2007. If a new Minsky moment occurs, investors flee from risk and take refuge in public debt , the ratio will rise strongly as in 2001 and 2009, the debt will be unstable, companies will suffer credit restrictions, dry braking investment and increase unemployment strongly. The biggest problem is in corporate bonds that have doubled their level since 2007 and also with leverage chains similar to those of mortgages subprime The question again is who has the bonds and who assumes the loss in the chain?
The Fed has excellent economists and they know that the recession in the US will not be long in coming, although they cannot recognize it in public. They try a soft landing similar to the moon landing Apollo 11, but in economics the landings are always abrupt and more intense than expected. The Fed's main problem is credit risk, especially in US public debt that remains high. Trump has increased the structural deficit to 5%, its highest level in a period of economic expansion in history. We must wait to evaluate the Fed's monetary policy since 2008 for all these uncertainties to be resolved. Meanwhile, watch out for the dollar.
. (tagsToTranslate) down (t) type (t) interest (t) fed (t) try (t) landing (t) smooth (t) economy (t) be (t) abrupt (t) intense (t) anticipate



Source link