"Intensive cattle raising has dire consequences for the rural world" | Society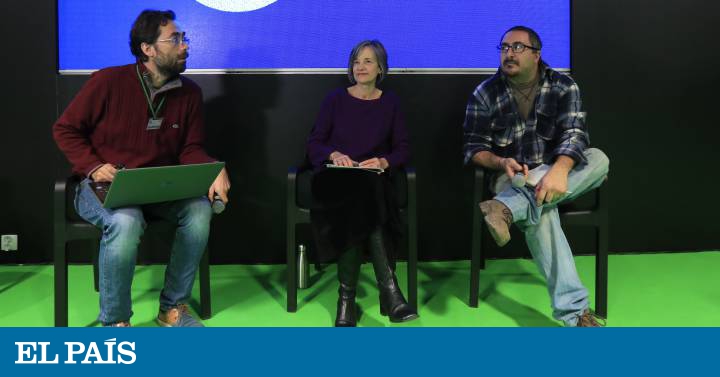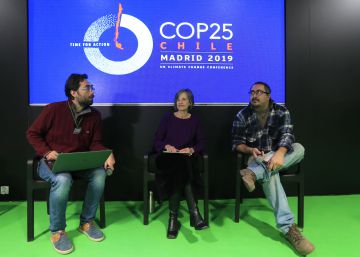 "Rural communities are suffering the impact of intensive livestock. It is a highly polluting model for water and land that is endangering our future. It has dire consequences for the rural world. " Rosa Ten Tagarro has put voice this Tuesday in the Climate Summit to one of the least heard problems in empty Spain: the effects of this type of exploitation for neighbors. Ten comes from Loporzano, a town of just over 500 inhabitants located in Huesca, and serves as spokesperson for the Stop Livestock Industrial platform, which brings together more than 40 entities throughout Spain that warn about this model. The Government of Aragon, for its part, admits that there are "areas with livestock overload due to excess nitrogen from livestock activity", but stresses that more and more control is required and that the pig sector contributes 3.5% of GDP Aragonese (1,624 million euros).
The platform was born in 2017 from rural resistance. "I live in a region where there are one million pigs, we touch 15 per person. A fifth of the Aragonese population is exposed to contaminated water due to the slurry (waste) of industrial livestock. We have more than 100 municipalities considered areas contaminated by nitrates, and this affects almost all water bodies, "said Ten Tagarro in the talk Food justice, industrial livestock and climate change. "Spain embraces this model when the environmental impacts that it entails are known in the rest of Europe. It is a model that is destroying employment and generating precarious work, which requires a lot of water and pollutes the environment, endangers our health. It has many negative consequences, "he added." In Aragon we are seeing an aggravation of depopulation since 2010, precisely when the boom of industrial livestock, "he concluded.
Asked about this issue, a spokeswoman for the Ministry of Agriculture, Livestock and Environment of Aragon said that the Executive has declared areas with excess nitrogen for livestock activity, "where you can not expand or build new farms." In addition, "those considered as areas vulnerable to water pollution by nitrates from agricultural sources have been expanded, where the Administration raises the requirements to ensure that agricultural practices are respectful of the environment."
In any case, the regional government has explained that there are 3,900 pig farms in the Aragonese community that raise 13 million pigs per year (25% of the national total) and generate 11,000 direct and indirect jobs. "These farms contribute to rural development and settlement of the population," said the spokeswoman.
Provisional data from the pig sector of the Ministry of Agriculture show that last year 52.4 million pigs were slaughtered, up to 4.52 million tons of meat, figures that keep us in the fourth world position, just behind China, the United States and Germany. However, according to data from the Ministry of Agriculture, meat consumption -of all kinds- backs down 2.6% in Spain, reaching 2,114 million kilos. Thus, in 2017, 47.60 kilos of meat were consumed per person per year, while in 2018 they were reduced to 46.19 kilos.
Pablo Manzano, environmental consultant for livestock and environment and researcher at the University of Helsinki, said in the talk that "from a climatic point of view industrial livestock uses many more fossil fuels, which are the ones that have the most impact on the climate long term". Thus, methane from ruminant wind vents remains in the atmosphere for about ten years, while the CO2 in fossil fuels remains for centuries. In addition, it has other consequences, "such as deforestation of whole forests to plant soybeans with which to feed the animals, which also contributes to global warming."
Meanwhile, Daniel González, of Ecologists in Action, has indicated that the industrial livestock model "It is at the base of climate change, so a first step would be to analyze this model to try to reverse the situation." González, coordinator of the Stop Livestock Industrial campaign, has warned that "many of the emissions generated by this livestock model are covered up in other sectors", so he has urged rethinking the food system. According to data from the Ministry of Ecological Transition, livestock is responsible for 8% of greenhouse gas emissions in Spain, but this statistic does not compute emissions associated with this sector such as energy or transport.
Teresa Ribera, Minister of Ecological Transition, referred to the issue on Wednesday: "We have to strengthen the ability to monitor the impact on basic goods such as the quality of our soils, our surface and groundwater, the quality of our air ", He explained, although controls are always easier" when there is a social demand, because it is always easier to activate policies that mean changes when there is a compression and complicity of society. "
(tagsToTranslate) livestock (t) intensive (t) intensive (t) have (t) consequence (t) disastrous (t) disastrous (t) world (t) rural (t) platform stop industrial livestock (t) criticize (t ) model (t) contaminate (t) water (t) soil (t) boost (t) depopulation



Source link