Institutional entertainment at the Casa Palacio al Guaguas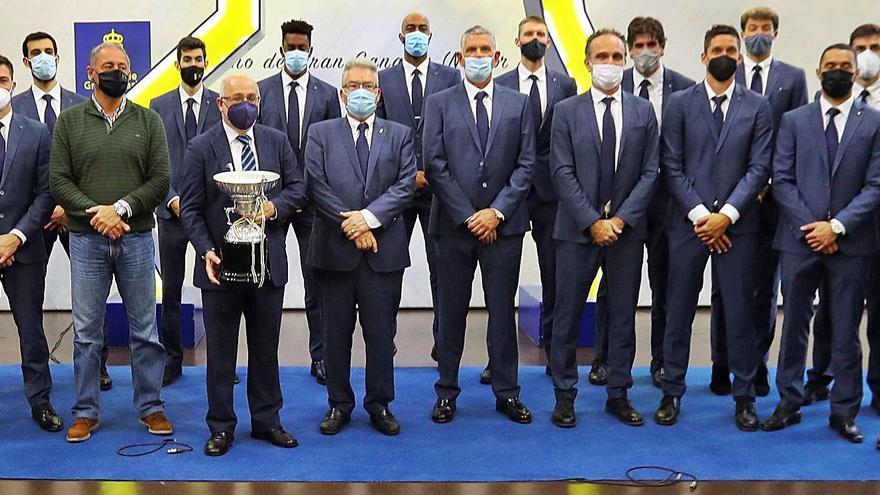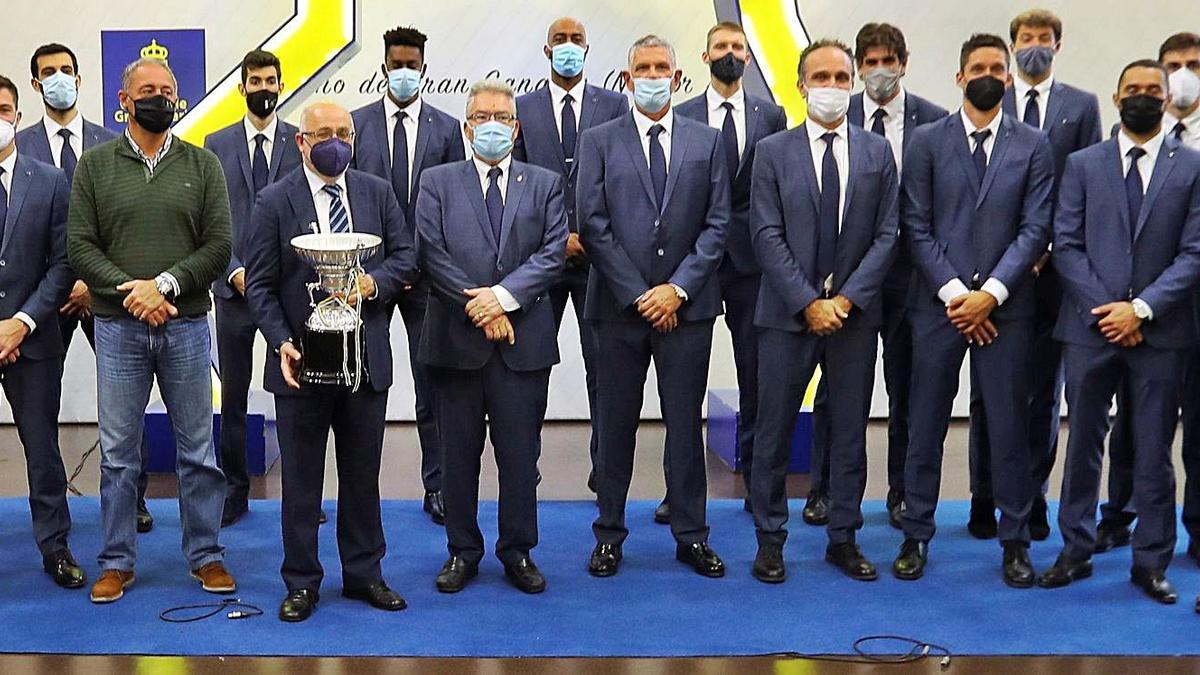 Once the volleyball Super League was conquered at the hands of CV Guaguas, the island team now has to deal with the institutions. Yesterday the turn of recognitions for the good role shown during the season by the team led by Juan Ruiz fell to the Cabildo de Gran Canaria, who entertained the yellow squad at the Casa Palacio.
A novel cabin in terms of the acts carried out by the Guaguas so far this campaign and for what the coach of the island team sneered at and told the president of the island institution, Antonio Morales, to look for "new places "in which to carry out more events because it promises to" bring more drinks "in the future of the club, which in itself is already beginning to look exciting with the preparation of the squad for the next season that will face the challenge of competing in the Champions.
The same competition in which the CV CCO 7 Palmas intends to register after they also conquered the Iberdrola League, for which Juan Ruiz had words of request both for Morales and for the Minister of Sports, Francisco Castellano, in which he asks them to "keep the affection "shown so far and" an extra help to compete in the Champions League "for both teams.
Precisely to assemble a competitive team at the height of what it means to play the continental tournament, the president of Guaguas already confirmed yesterday the first signing for next season. There is no time to lose and the recruitment that has been carried out is not just anybody.
His name, Yosvany Hernández, means that in the ranks of Guaguas for the 2021-22 campaign he has one of the best players in the world of this sport. The former captain of the Cuban team has been committed for two years, with the option of a third, but as Ruiz confirmed yesterday: "I hope he belongs to this club for many more years than he initially signed."
The commitment that Hernández is going to contract with the Guaguas is enormous, since, in the words of the president of the island team, "he comes to the team for less than half of what he charges" at Korean Air Jumbos, a South Korean team. Although yes, the task has not been easy either. "It took us four months to convince him to come to this island to become a volleyball legend," Ruiz remarked.
The quality of the receiver who will defend the yellow elastic next season is such that the president gave one of his best qualities as an example. "He is a player capable of serving at a speed of 140 kilometers per hour; and here the best player in Spain does it at 100 ". eye!