Inside a plane in Vigo waiting to take off: "Four hours later we are still spinning and frozen"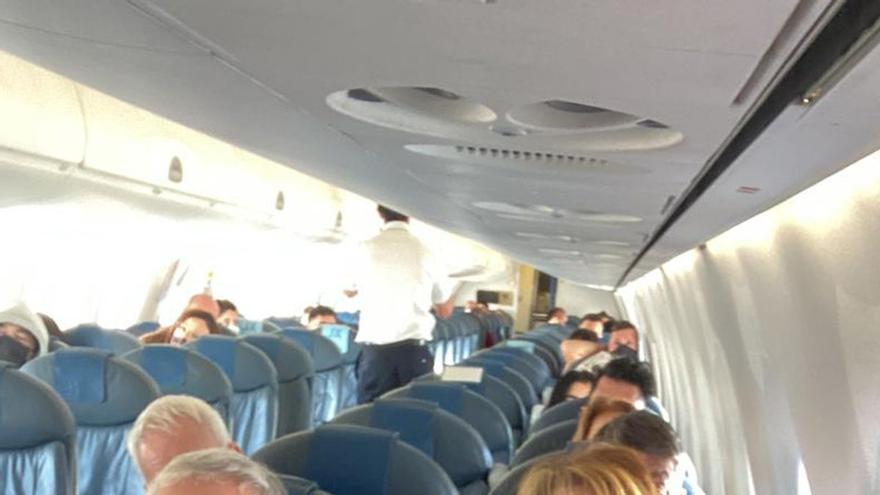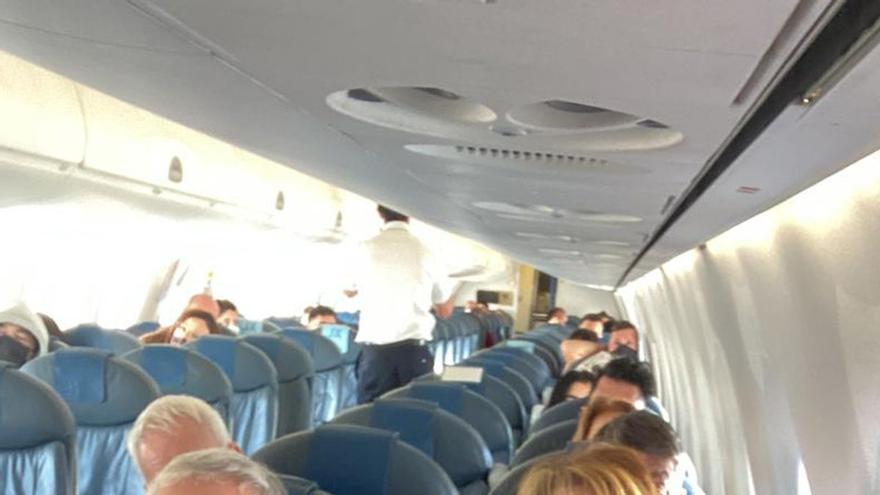 Passengers on a flight Vigo-Madrid have been waiting for take off for hours since they embarked at the edge of 7.00 this Sunday. Since then your "airplane-freezer", as one of them calls it because of how cold it is inside and that even forces them to wear gloves and scarves, continue "circling" along the Vigo airport runway. This is the story of a traveler of how she is living on board:
"This is how you start a Sunday. Flight Madrid Vigo UX7308 with boarding at 6am and departure 6:45 am. Due to mechanical problems is delayed the first time at 7:30, lto Second at 8:30 ".
"At about 9 o'clock we are embarked on a airplane freezer and I say freezer because we were wearing gloves and a scarf inside the plane, and it's 10:15 am and we're still inside ".
"They say that the GPS does not go, restart and not, now they want to move us around the track to see if there is coverage ".
Where is the extra plane for this?
"10:30 in the morning, almost 4 hours later we keep going around stuck in the plane. They still don't know what they are going to do and we are inside "
"Would you want to fly in this plane that they don't know if the GPS will fail again, once they get coverage? If they get it ".
"At 2 hours they put us on the plane so as not to pay the water and snack vouchers that they have stipulated because we are already on board. "
"I feel half kidnapped, because they don't give me a solution and I can't get off to look for it on my own."