'Inocentes' wins over 'Doc' and 'Tierra Amarga' scores the highest in the afternoon on Antena 3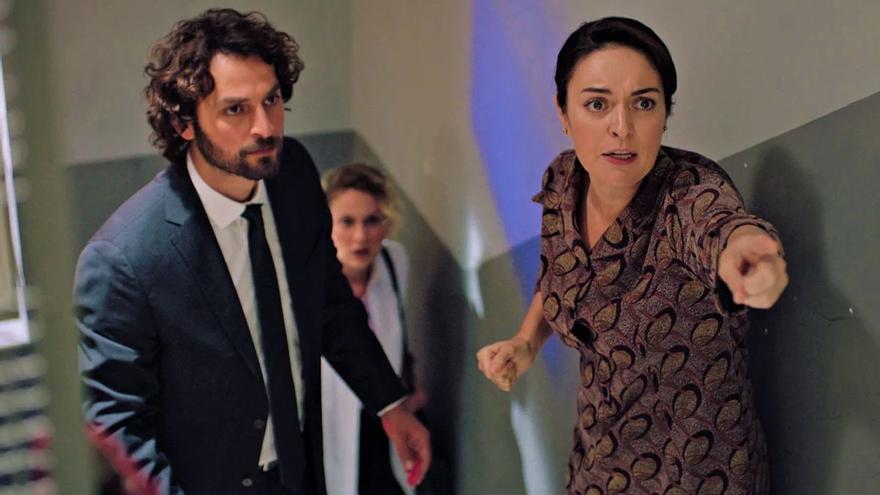 'Inocentes' repeated this Monday as the most viewed prime time offer. The new episode of the Turkish series kept its usual data with a 12.1% audience share and 1,239,000 viewers in Antenna 3, winning again in his duel against 'Doc'. The Italian fiction of Telecinco scored an 11.3% share with 1,075,000 viewers, while the second chapter of the night, already in late night, rose to 15.7% and 852,000.
The 1 was left off the hook of this battle with the movie 'Goodbye', which interested 9.3% and 965,000. For its part, 'El taquillazo' on laSexta signed 6.2% and 591,000 with the tape 'A policeman in distress'. In Four, the movie 'The first purge: the night of the beasts' reached 6.8% with 621,000 inside the container 'The blockbuster'.
In the access prime time slot, 'High tension' started the week with a significant rise. The contest of Christian Gálvez scored a maximum audience (13.8% and 1,604,000) and was clearly imposed on the replacement of 'The anthill'(10.5% and 1,213,000) and' Journey to the center of TV '(10.5% and 1,231,000), its main rivals.
New rise of 'Tierra Amarga'
'Tierra amarga' continues its climb on Antena 3. The Turkish series continues to break records and this Monday reached its all-time high with an average audience share of 15.7% and 1,372,000 viewers. Afterwards, 'Boom' obtained an acceptable 12.9% and 976,000, while 'Pass word'led its band with a great 22.6% and 1,811,000.