'Inocentes' leads the night and 'Tierra Amarga' breaks record again on Antena 3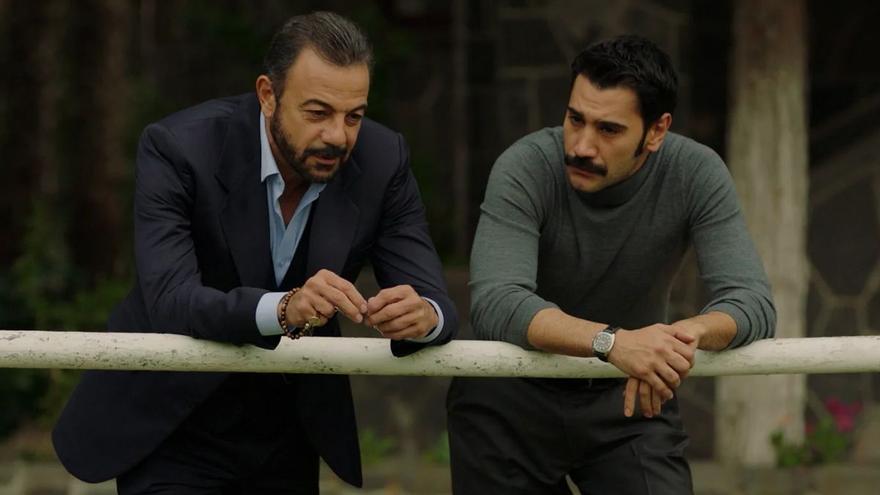 Turkish series continue to bring joy to Antenna 3. 'Inocentes' maintained its usual data on Tuesday and led its broadcast slot with a 12.2% audience share and 1,273,000 viewers. The fiction clearly prevailed '5 Star Cinema' by Telecinco, which raised 10.1% and 823,000 with the film 'Aliados'. Before, 'High tension' reached a good 12.8% and 1,491,000.
The 1 was below the double digits with 'Blood ties', which rose slightly compared to the previous week by signing 9.8% and 1,072,000. For its part, the debate presented by Boris Izaguirre scored its second best result of the season with 9.9% and 628,000.
In Four, 'Everything is true' registered a 6% share and 590,000 viewers with the case of José Luis Moreno. The program of Risto Mejide and Marta Flich surpassed by more than three points the sixth, which had to settle for an average of 2.5% without reaching 300,000 viewers with new episodes of 'The flash'.
Fourth consecutive maximum for 'Bitter Earth'
'Tierra amarga' has become this season one of Antena 3's greatest successes. The Turkish series does not touch the ceiling and this Tuesday beat his fourth consecutive high in share with 16.2% and 1,408,000 viewers. Afterwards, 'Boom' scored 13.6% with 1,056,000 and 'Pass word'climbed to 22.2% with 1,813,000 faithful.
In Telecinco, the crossover of 'Save me lemon'and' High tension 'interested a 14.1% share and 1,468,000 viewers. Later, the 'orange' edition of the program presented by Carlota Corredera obtained a following of 16.4% and 1,415,000 throughout its three hours of broadcast. Finally, 'Save me tomato' registered 14.5% with 1,189,000.
Despite experiencing a slight improvement over Monday, lTVE mornings are still sunk. 'La hora de La 1' did not exceed 6.1% and 174,000 viewers, while 'Días de verano' rose to an average of 4.4% and 3.9%, being light years ahead of its rivals. On the other hand, 'The summer program' led with 16.9% and 467,000 compared to 18% and 12.2% of 'Summer public mirror'.