ING: "The big banks will stay with the small ones that operate by mobile" | Economy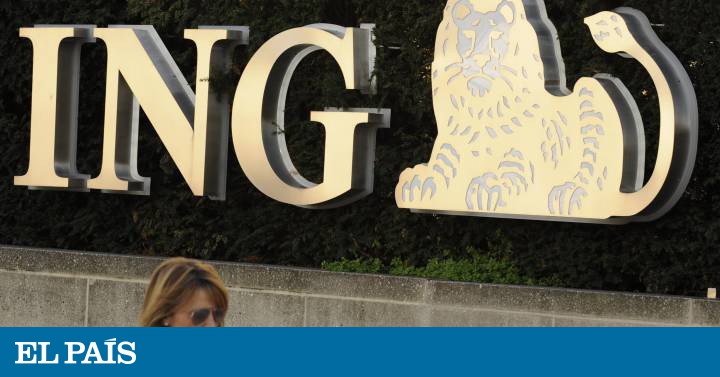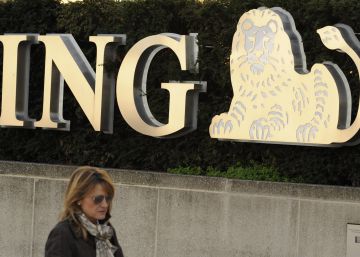 The CEO of ING in Spain and Portugal, César González-Bueno, has celebrated this Thursday the bank's 20th birthday in Spain, where it has almost four million customers, to which it has paid 4,300 million in interest during this time. "A client who has worked with ING since the beginning has saved more than 3,000 euros for commissions on accounts and cards", with respect to the cost of other entities, according to a PwC report commissioned by ING.
To questions from the media about the competition of the "neobanks" or new entities that operate by mobile, González-Bueno has pointed out: "These technologies that do have a banking license, will require capital, financing and adapt to regulation, and that is complicated. I think they will be acquired by the big banks after a while. " He has also warned that bigtech (large technology companies), may have a "very relevant participation" in the financial sector, with "more danger" than the fintech (small financial technology firms).
PwC's report on the bank's contribution to society in these two decades, highlights that ING has been a disruptor in the banking sector because it has always offered higher profitability to savings, competitive financing conditions and an offer without commissions. Commissions to its customers has served to increase the sensitivity of consumers with respect to them, which has sometimes forced the sector to adapt its offer, "the report indicates.
The secret, without offices and less expenses
The key has been that it has had fewer expenses (it was born without offices and with an adjusted staff), which allowed it to offer products without commissions and with more interests than other entities. His target client was the urban one, with financial training and who valued the services without commissions.
In 1999, when he began his journey in Spain, he was underestimated by the big competitors, convinced that his strategy – he claimed to be "the other bank" – would never make him a relevant player. In fact, his first executive has confessed that his initial objective was to have exclusively a remunerated account. "That's when the bank started and ended, and with time, we realized that we could grow and thus defend ourselves better from competitors," he said. From the phone to the web, then to the mobile phone, "used by practically 100% of the clients, compared to 44% of the industry average, ING was in that 44% 13 years ago", according to PwC.
Little by little, ING was adding active and passive products and now the orange mortgage and the Inversión Naranja Plus funds are the flagship products. Each year it has grown by 200,000 net clients. ING Spain has never been a subsidiary bank but a branch of the Dutch parent company, which has not presented an income statement, a fact for which it has been criticized by its competitors, who have maintained that it lost money for many years. The entity says that its return on capital (ROE) is 13.1% compared to 7.2% of the sector average.
González-Bueno has admitted that one of the worst moments was on October 19, 2008, when ING was rescued by the Dutch State. "Fortunately, this trance was overcome and the rescue was profitable for the Dutch Government," he recalled. He has also described half a dozen products that were designed but were not successful or, simply, never came out because of lack of customer acceptance.
González-Bueno has ruled out that the entity will raise commissions, and has said: "it is not in our genetic code." The CEO of ING Spain has ensured that the bank expects to continue having a sustained growth of customers, which since the entity was launched is increased by about 200,000 a year. "If we continue to do things well, there is no reason to think that the pace will not be similar," said the bank's number two, which has announced that the bank is about to enter Bizum, the solution of payments in real time driven by the bank.
Asked about the objective of leading the production of mortgages, he has said that they maintain their "ambition to be the first", although they do not have the same aspiration in consumer credit. Asked how the disappearance of the Banco Popular ATMs will affect the client -IN had an agreement with this entity- after the purchase by Santander, he reminded that ING has agreements with other entities such as Bankia, and added that cash has "more past than future".
The PwC report concludes that, after 20 years in Spain, the "success" of ING is based on its offer and its proposal focused on offering a differentiated customer experience. And he adds that beyond its products, ING has also marked the difference for the channel, since it opted for a non-face-to-face model.
(tagsToTranslate) ing the (t) large (t) bank (t) remain (t) small (t) operate (t) mobile (t) orange (t) fulfill (t) 20 (t) year (t) four million (t) client (t) provoke (t) decrease (t) commission (t) sector



Source link