'Influencers', the new VIP face of festivals | Miss Festivals Blog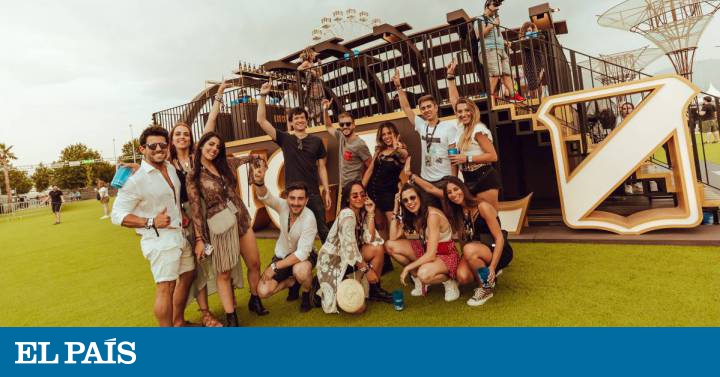 How would Rosalia, "fucking money man"Money is the big difference that unites us and separates us all. And in the festive universe the same thing happens. You can be on earth and be part of the general public, pay to breathe and queue for almost everything, or be VIP and ascend to the skies to live the concerts from the top, with free good ham, air conditioning and even swimming pool.In the middle of all this, purgatory, a fairly spacious apartment full of journalists and event workers, where in Sometimes, glory is also achieved, but the great list of accredited people who usually have the big festivals –at Primavera Sound from Barcelona the figure reached 9,000– It is usually full of celebrities and "friends of", a selection full of actors where many other possibilities fit, such as Belén Esteban or Little Nicolás.
In the midst of this swarm of names, the influencers, fashion guests of festivals. That is, those people who have thousands or hundreds of thousands of followers on Instagram. And the great fault of all this had it and Coachella has it, which has managed to turn a festival of reference into a kind of fashion runway and a red carpet in which music is not important. And now, until Dulceida, that the same click on the Arenal Sound, which promotes on its YouTube channel the Bilbao BBK Live, has its own festival, the Dulceweekend. Like her, many other prescribers fill out their profiles of festive inns to envy their legion of followers. A hook that these musical events use to be the favorite destination of young people, or at least, to be the one that generates the most conversation on social networks. So don't be surprised if you see a lot of people wearing their little models in front of the ferris wheel Mad cool, or queuing to go out in one of the many photo galleries that publish fashion magazines with the best outfits, because yes, this is the new facade of the great festivals.
With this panorama, Brugal has proposed to democratize the system and put the focus on the common festivalero through its program Festivaleando. An initiative that offers the possibility that anyone who wants to, can live a music festival "better than a influencer" In this way, 38 people enjoy this summer in Spain a VIP experience in some appointments of the national calendar such as the Festival of Les Arts in Valencia. Its protagonists are not public figures, but not anonymous people, especially since today any young person can have a thousand followers. The main objective of this campaign is that the winners can enjoy the advantages and privileges of living as an almighty of the screens for a few days. What does this mean? Five star hotel, transfer to the festival and return home by private transport, and yes, all expenses paid. A very gift from Very Important Person, with all the letters, for someone who normally can only access these places with a general ticket.
One of these experiences happened in the fourth edition of the Mad Cool festival, one of the most important musical events of the year in Europe. They traveled to Madrid –free– the winners of this contest and three other companions per head. All of them were advised by specialists in image, music and social networks, who explained how to optimize their attendance at the festival and be a Maria Pombo of the life. What does this mean? Lots of glitter and do Stories of almost everything they have lived, but with a fantasy halo that revolves around music. What is known as posturing and that we have all practiced at some point. Of course, this time, with the professional help of, for example, a personal photographer.
Already in 2018 Brugal offered the "summer job" to young people from all over the country who charged for attending the best music festivals and telling them on their networks, but this year the multinational spirit drinks company has wanted to go further. How? With a study in which about a thousand people between 18 and 35 years of age participated who had a clear mission: to know what their aspirations in life really are And what has been the conclusion? That 64% of young Spaniards would like to be influencers temporarily to "live only the experience", and, for example, go to music festivals as if they were an angel of Victoria's Secret.
According to this survey, some of the advantages that attract them most from this type of life are being able to make a living from their hobby, travel, try products of different brands or go to festivals and music events for free. On the opposite side, a large percentage of respondents, who find the loss of anonymity and lack of privacy as main drawbacks. For all this, there are few who would change their lives forever for that of a influencer, but many who would sign up to do so temporarily. Reason for being of the new objective of Festivaleando with Brugal, who is still looking for young people from all over Spain so they can enjoy the next destination within this particular festive route, the festival Not without Cádiz Music, which is celebrated on August 15, 16 and 17.
"The influencers are very lucky to live like this"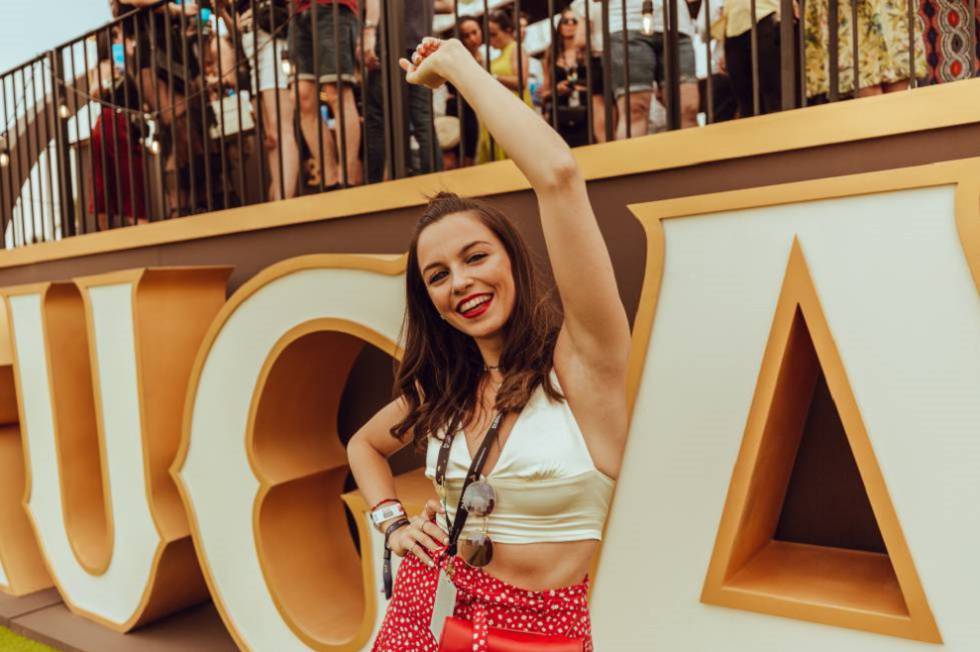 Marta Montaner is one of the three winners of the experience Festivaleando, in the Mad Cool. This Aragonese communicator lives in Madrid and learned about the contest's social networks. She has been fortunate to be one of the chosen ones to enjoy a free festival and with three friends: "you come with colleagues, you go to a hotel, with everything paid and on top you have a stylist who advises you and a photographer for you. You feel like a queen. " For work reasons, I had not been able to come to the popular Madrid event before but it is a regular at festivals: "I love music and I think it's a great thing. " Consider that the best thing about being a VIP is the time you earn: "so you can take advantage of the experience and you don't spend so much money. It's a different way to enjoy the festival you get used to very quickly." He recognizes that when he attends as one more person he feels healthy envy towards the privileged: " influencers They are very lucky to live this way. When you are in a queue waiting for four hours and you see someone coming in directly you say why don't I? "Montaner says he wants to repeat and to achieve it he assures that it will be very heavy on social networks:" at least for people to find out that you can participate and live the same as me. "
. (tagsToTranslate) influencers (t) new (t) new (t) face (t) vip (t) festival (t) number (t) follower (t) instagram (t) have (t) convert (t) factor ( t) essential (t) be part (t) extensive (t) extensive (t) guest list (t) (t) musical appointment (t)



Source link