'Influencers' of weapons: the strategy of manufacturers to promote themselves in social networks | Technology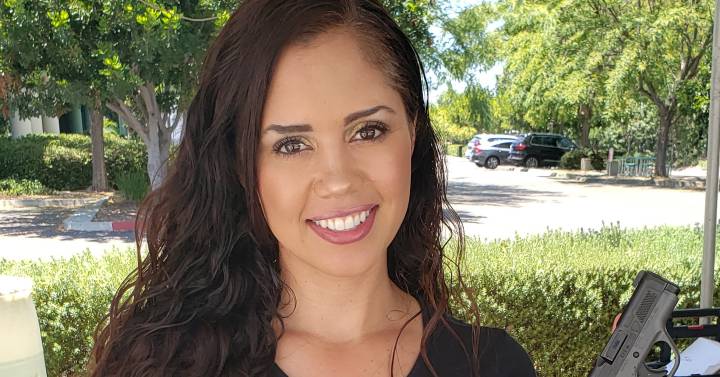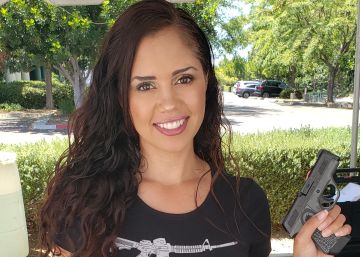 Just take a look at Instagram to see hundreds of posts from influencers in restaurants of astonishment, on vacation in paradisiacal environments, with clothes of different brands and with beauty products. There are also those who promote video games, sports or lifestyles. And they even exist influencers of more controversial products such as weapons. Manufacturers have found in young women a way to avoid restrictions that prevent arms companies from advertising on social networks.
Instagram ensures evaluate each ad before making it public on the platform. "We do not allow advertisements that promote the sale or use of weapons, ammunition or explosives. This includes ads for weapons modification accessories, "say company sources. The company uses artificial intelligence to detect content that may violate its policies. Both links and landing page, images and message are analyzed.
In addition to guns, it is also not possible to advertise pepper gas, non-kitchen knives or paintball guns. But if the target audience of an ad is over 18 years old, brands can promote objects such as visors, sights, attachable flashlights for guns, military clothing or covers. The social network also consents to arms publications as long as they are not related to the private sale or exchange of firearms by individuals.
In this context, many companies have found in the influencers of weapons an opportunity to advertise and reach large audiences. For example, Gunship Helicopters , a company in Las Vegas where guns can be fired from a helicopter, makes photo shoots and videos to young women with thousands of followers in the field testing their services.
These influencers they are usually defenders of the right to carry weapons that pose with guns of all sizes. Some are sportsmen, other lovers of the hunt and others began to be interested in the arms after being victims of some violent episode. All of them accumulate thousands of followers. Charissa Littlejohn It has more than 390,000 followers; Free Austin, more than 220,000; Lauren Young, more than 190,000; and Kimberly Matte, over 85,000
The profile of this last user is full of photographs in which he poses with large weapons. "God Bless America! Happy 4th of july, "he says in a post in which he carries a large rifle and wears a swimsuit with a US flag print and red high boots. The photo has more than a dozen labels to accounts in which photographs of this style can be found. Between them, america.guns.girls.freedom, girlsgunsunlimited or girlswith_guns.
Austin also shares photographs of this type. In one of them, he appears sleeping with a pajamas of the United States flag and many weapons behind. The publication has the following text: "Photo of me sleeping peacefully". And even poses with a girl who also carries a gun. "I got it from my mother," explains a text in the photo published on Mother's Day.
Similarly, Littlejohn shows his weapons with the stuffed animals his son and states in his account that he cannot wait to teach him to shoot. A few weeks before his birth, posted a photo of baby slippers next to them Talk about her and her partner. It could be any prenatal post if it wasn't because the little boy's slippers were surrounded by four guns. "I even got one for @babyyygat when I arrived …" he wrote about it.
More men with weapons
The United States is a country with 326 million inhabitants and 393 million weapons according to the 2018 survey on light weapons Small Arms Survey. Owning them is a right contemplated in the second amendment of the Constitution. Although the majority of gun influencers on Instagram are women, these tools are primarily owned by men in the United States. According data collected in 2017 by the Pew Research Center, 62% of the gun owners in this country were men, and around three quarters of those men They owned more than one weapon.
Rita Pearl, a 30-year-old Hispanic woman living in California, also frequently shares posts of this type on Instagram with her 53,000 followers: from videos in which he loads weapons and shoots at different targets until photographs posing with large rifles. He claims to do so to inspire other women and believes that firearms are a sport and a defense tool. "Being an influential person for beauty products, travel or fashion is based more on pride than on adrenaline or security. I enjoy beauty products and I like to put on makeup, but if I'm going to influence women, I prefer to talk about gun safety because teaching how to put on makeup won't save their lives, "he explains to EL PAÍS.
Both men and women cite protection as a reason to own a firearm at approximately equal rates, according to the Pew Research Center But 27% of women who have guns claim that this is the only reason they have one — in front of 8% of men.
In recent years it has been produced in the US increasing social pressure so that the arms trade is restricted. The probability of being shot dead in the United States is 24 times greater than in Spain and 100 times greater than in Japan. Since the beginning of the 21st century there have been more than 200 shootings in institutes and schools elementary and middle school in the United States to which more than 200,000 students have been exposed, according to information collected by the newspaper The Washington Post And for this newspaper. exist diverse studies that link a restrictive regulation with a decrease in the number of homicides and child murders.
On average, a woman is shot dead in a sexist violence dispute every 16 hours in the US, according to different media citing the Associated Press. In this context, it is common for arms manufacturers and some proponents of the second amendment to encourage women to buy guns to defend themselves.
It is the case of Pearl, who is convinced that "not allowing firearms makes criminals happy because they know you cannot defend yourself": "I do not advocate violence and it is not right to kill people, but it is not right to be a victim . A firearm is to deter bad people from committing more crimes. " In addition, he believes that prohibiting them "creates a black market and makes crowds, gangs and cartels earn a lot of money."
Instagram control
On some occasions, Instagram has not allowed Pearl to publish some of her photographs. The influencer He explains that when trying to contact the company when this has happened, he has not received an answer in this regard.
There are arms companies that also encounter difficulties when publishing content or announcing them. Liberty Safe sells gun safes. Before they used to post photos of their open safes with weapons inside, but when they tried to promote them, Instagram denied them the ad. Now, they advertise the same boxes but closed with many influencers in front holding large rifles. And they contact influencers. Austin received a box of about $ 4,000 for free in exchange for a series of Instagram posts, as reported to the Vox news website.
Is influencer He has counted the same medium that usually charges around $ 175 per publication. There are dozens of influencers of weapons that live partially or completely from their posts on Instagram, as Vox has proven. However, others like Pearl say they do not charge to publish their photographs: "I am not sponsored by any manufacturer of firearms. Nor is there support from a political party. I am not promoting the sale of firearms. I am promoting the importance of gun safety for free and the right to bear arms. "
The vast majority of these influencers Not only do they publish photographs bearing firearms. For example, Austin also sponsors protein supplements or teeth whitening kits. Among the publications in which Pearl appears shooting at different targets, she also has photographs with horses, riding a quad, enjoying with her friends and images similar to those that I could share any kind of influencer in the social network.