Inflation shrinks consumption and stores sell 40% less than in 2019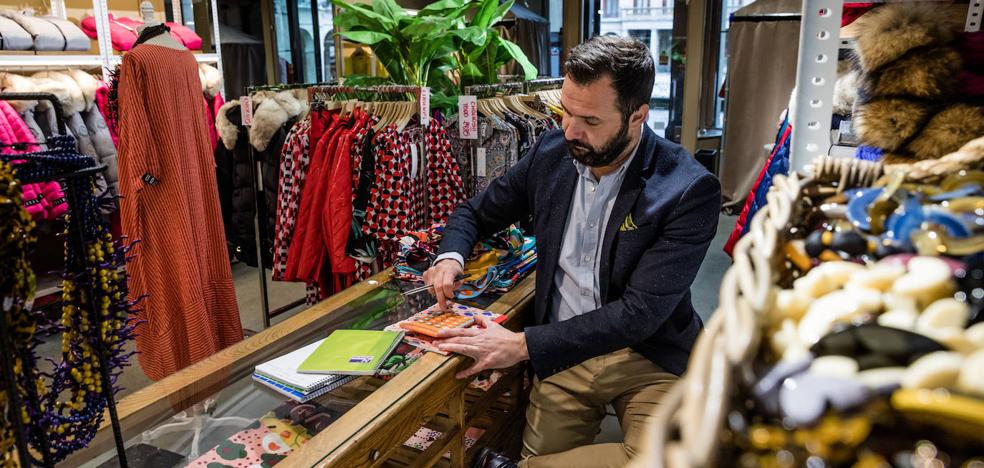 Retail sales fell 3.3% in July, according to INE data, and the textile employers predict an autumn/winter season of store closures and job losses
In the last year all purchases have become more expensive.
Electricity, gasoline and the shopping basket are 10.4% more expensive this August than in 2021, according to data published this Tuesday by the INE. But also clothing, despite the fact that businesses are not fully passing on the large rise in costs that they are having to face to retail prices.
And higher prices imply lower consumption, which lowers retail sales. The latest data from the INE reveal that sales fell by 3.3% in the month of July compared to the same period a year ago. In monthly terms (July over June), commerce cut its sales by 0.7%, its biggest drop since March despite the fact that July was a month of sales and an increase in purchases used to be registered for this reason. Retail sales thus accumulate three consecutive months of monthly declines.
By sectors, food sales fell by 3.3% in July compared to a year ago, while sales of other products fell further, by 6.6%. Where the greatest falls were recorded was in small stores, with a decline of 9.5%, followed by large chains (-45), large stores (-1.5%) and small chains (-0.5%). ), according to INE data.
From the textile employer, Acotex, they explain to this newspaper that these data "confirm the bad situation of the textile trade", where in July there has been a great slowdown in purchases despite being the month of sales. Its president, Eduardo Zamácola, assures that sales in the sector continue to be 40% below those of 2019, before the pandemic broke out. And he predicts that autumn and winter will be "tremendously complicated" due to an increase in costs triggered by raw materials, logistics and electricity spending. A rise in costs that is "very difficult to transfer to retail prices" because the consumer "is not willing to pay more money for the same garment than last year," Zamácola points out.
The inflation data for July -the latest detailed data by sector published by the INE- reveal that men's clothing has risen in price by 6.6% compared to a year ago, women's clothing by 5.2% and as a child 2.4%.
job loss

The president of the textile employers criticized that the measures imposed by the Government for energy saving will be an "inconvenience" for consumers that will lead to lower spending, loss of business margins and, therefore, closure of businesses and loss of jobs . For this reason, he asks the Government for "effective measures to reactivate consumption so that the survival of trade is guaranteed."
In fact, according to data published by the INE, employment has already begun to slow down the rate of growth in July. The sector registered a year-on-year increase in employment of 2.4%, two tenths below June.