Inflation is still shot at 8.3% in the US but falls for the first time in eight months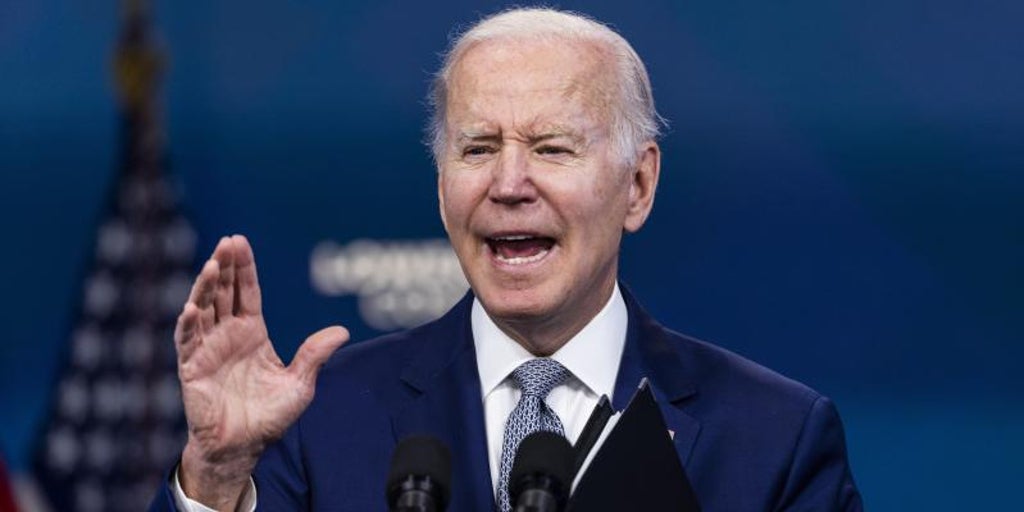 Javier AnsorenaFOLLOW, CONTINUECorrespondent in New York Updated: 05/11/2022 16:12h
Save
RELATED NEWS
Prices gave the US economy a slight reprieve in April with its first fall in eight months, although inflation continues to shoot up in the world's leading power, with a rise of 8.3% compared to the same month from the previous year. The data represents a drop, albeit minimal, compared to the 8.5% of the month of March, when the highest inflation was registered in the country in the last forty years.
Prices have been on a strong upward trajectory in the US since the middle of last year, when the end of the restrictions due to the Covid-19 pandemic revived its economy with a vengeance, which, added to problems in the global supply chain, caused inflationary pressures.
At first, the authorities classified them as "transitory". But by the end of 2021 it was already clear that it was set to be a longer-term problem. The war in Ukraine, with its impact on energy and food prices, has only made things worse.
Another positive fact is that prices only grew 0.3% in April compared to March. In that month they did so by 1.2% compared to February. Some analysts see in these figures possible indications that the worst of inflation may soon be behind us and that its peak has already been touched.
It would be the best news for the president of the United States, Joe Biden, who on the eve of the data being known, assured that inflation is his "main priority" and accused his Republican rivals of favoring an economic model that does not help to lower prices. Biden and his Democratic allies are risking their meager majorities in Congress in this fall's legislative elections and the inflation situation (gasoline has hit historic records again this week) will be decisive.
Biden will be this Wednesday, May 11, in a rural area of ​​Illinois, where he will present different initiatives to control what he describes as "Putin's price hike", referring to the president of Russia, although much of the inflationary pressure in the US The US has nothing to do with the war in Ukraine.
The evolution of inflation will also mark the monetary policy of the Federal Reserve, which has accelerated its increases in interest rates to contain prices. The Fed's goal is for inflation to be around 2%. After approving the first increase last March, at its meeting in early May, it executed a half-point increase,
the largest since 2000. Its president, Jerome Powell, assured that the central bank was "strongly committed to restoring price stability."
View commentsTopics

Source link