Inflation in the eurozone climbs to 9.1% in August, a historical record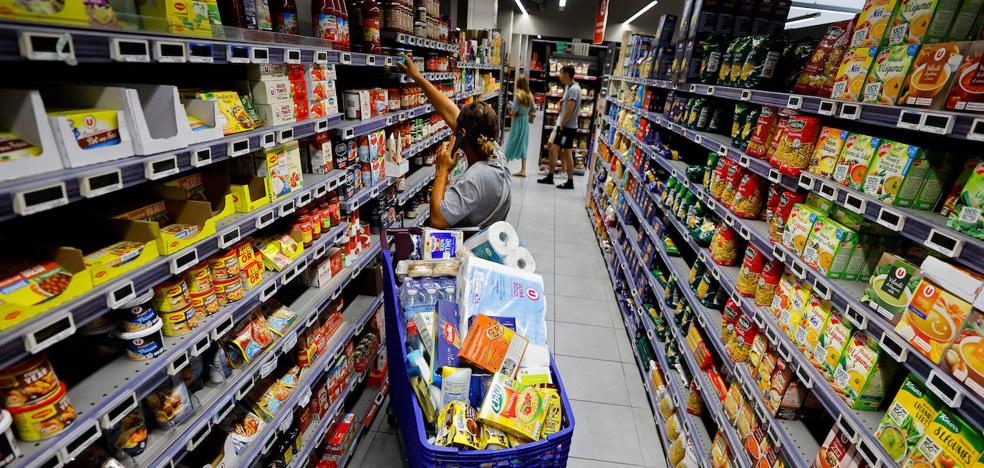 The CPI rate for Spain continues to lead the large surrounding countries such as France, Germany, Italy or Portugal
All of Europe is suffering from uncontrolled price escalation. The inflation rate for the month of August has shot up to 9.1% in the eurozone, two tenths above that of July, which means registering the highest rate in the historical series. The data published this Wednesday by Eurostat confirm that
Spain is above the averagewith an inflation that yesterday the INE marked at 10.4%, slightly lower than that of July but settling in the two digits.
The main European partners present a very marked increase in prices, but less than the Spanish. This is the case of Germany (8.8%), France (6.5%), Italy (9%) and Portugal (9.4%). Above the prices of Spain there are countries such as Belgium (10.5%), Greece (11.1%) or the Netherlands (13.6%).
The high cost of energy has been the cause of the rise in prices in August throughout Europe. According to Eurostat data, energy costs 38.3% more than a year ago, while fresh food has seen its price increase by 10.9% since August last year. But the inflationary spiral has already permeated all products, which is reflected in the core inflation rate (which does not include energy or fresh products) and which has climbed to 5.5% in August, four tenths above that of July and four points higher than just a year ago.
Core inflation in Spain also exceeds the average for the euro countries, with a rate of 6.4%, the highest since 1993, almost 30 years ago.
This situation puts even more pressure on the European Central Bank (ECB), whose Governing Council will meet again next week, to propose a rise in interest rates that contains the rate. In its last meeting on July 21, it decided to raise rates by 50 basis points and on September 8 it will be decided whether to repeat this rise of half a percentage point or launch at 75 basis points.
The largest price increases in the euro area were recorded in Estonia (25.2%), Lithuania (21.1%) and Latvia (20.8%), while the less intense increases were observed in France (6.5 %), Malta (7.1%) and Finland (7.6%).