Inflation in the euro zone runs amok to 8.1% in May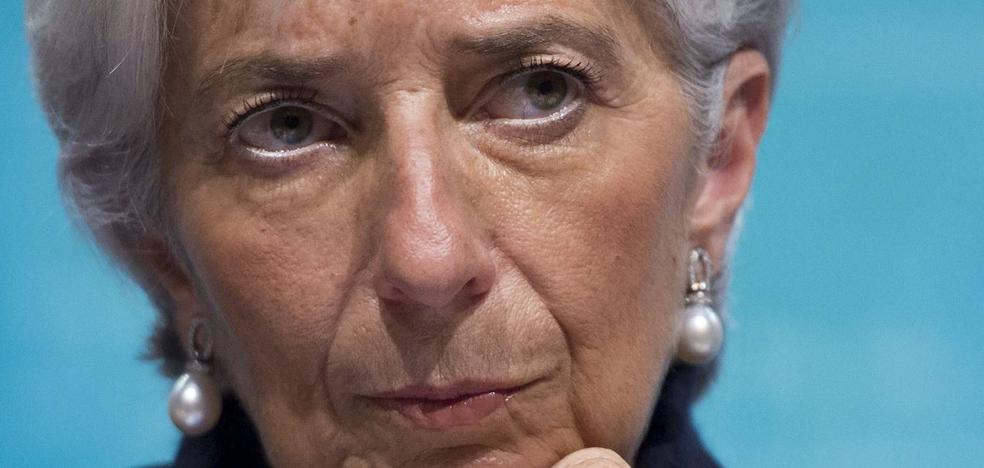 The data confirmed by Eurostat multiplies by four that of a year ago and forces the European Central Bank (ECB) to be more aggressive in its monetary policy
There is no option. The latest inflation figures in the euro zone published by Eurostat show that the European Central Bank (ECB) has no choice but to be much more aggressive in its monetary policy. Perhaps much more than with the 25 basis points that in July will mean the first rise in interest rates undertaken by the monetary body in the last 11 years.
Inflation in the euro zone soared in May to 8.1%, compared to 7.4% registered in April and March. It is the highest increase in prices in the region in the entire historical series. And it means multiplying by four the rise of 2% in May 2021.
According to the community statistical office, the rise in prices in the euro zone in the fifth month of 2022 responded to the 39.1% year-on-year rise in the price of energy, which accelerated from 37.5% in April, while that the increase in the price of fresh food in May was 9% year-on-year, two tenths less than the previous month.
Excluding the impact of energy from the calculation, the year-on-year inflation rate in the euro zone stood at 4.6% in May, compared to 4.1% in the previous month, while also excluding the effect of prices of fresh food, alcohol and tobacco, the core inflation rate reached an all-time high of 3.8% from 3.5% in April.
According to data confirmed this Friday, in the European Union as a whole, the year-on-year rate climbed to a record high of 8.8% (from 8.1% in April). Just a year ago, the rate for Twenty-seven was 2.3%.
Among the Twenty-seven, the inflation rate accelerated in May in all countries except the Netherlands, where it moderated to 10.2% from 11.2% in April. The largest price increases in the EU were registered in Estonia (20.1%), Lithuania (18.5%) and Latvia (16.8%), while the least strong increases were registered in Malta and France (both 5 .8%) and Finland (7.1%).
In addition to the record harmonized inflation of 5.8% registered in France, prices also rose at a record pace in Germany during the month of May, with a year-on-year rise of 8.7%, while in Italy, the third largest economy in the euro , harmonized inflation climbed to 7.3%.
In the case of Spain, the harmonized inflation rate stood at 8.5% in May, compared to 8.3% in April, reducing the unfavorable price differential with respect to the euro area average to four tenths.