Infections continue their downward trend but hospitalizations rise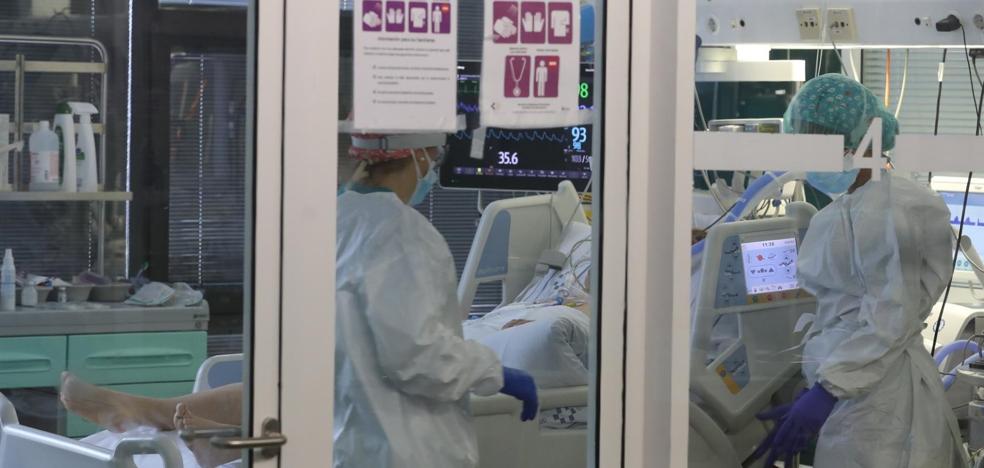 In the last four days the number of people admitted for covid has grown by 17
The transmission of the coronavirus maintains its downward trend in the Canary Islands, according to the data provided yesterday by the Government of the Canary Islands referring to infections in people over 60 years of age, the only sector of the population subject to epidemiological surveillance after the change in strategy to 'flu' the pandemic. However, hospitalizations have experienced a slight rebound after two weeks of drop in care pressure.
On the other hand, the Ministry of Health notified the death of
four people infected between Friday and Monday. The virus claimed three lives in Gran Canaria and another in Tenerife. The deceased people were between 57 and 93 years old.
With respect to
number of infections registered in people over 60 years of age, in the last four days 929 new infections were recorded on the islands, which brings the number of accumulated infections in this age range to 57,031.
The
cumulative incidence seven days for this sector of the population it stood yesterday at 350.7 cases per 100,000 inhabitants, eight points less than last Friday.
This parameter is far from the national average, of 420 cases accumulated in seven days per 100,000 inhabitants.
However, the
healthcare pressure It has risen slightly in the last four days. Thus, yesterday there were 11 more covid patients than last Friday on the hospital floor and the number of people in the ICU increased by six.
305 people hospitalized by covid

Specifically, the Canarian hospitals treated 286 people on the ward and another 19 in intensive care units yesterday due to covid and its aftermath.
On the other hand, the increase in infections is beginning to affect hospitalizations throughout the State, according to the
data provided yesterday by the Ministry of Health. However, the situation is still far from being worrying.
Covid patients now account for 5.56% of all hospitalizations and 4.02% in ICUs, compared to 5.12% and 3.66% on Friday, respectively.
In the Canary Islandscovid patients admitted to the ward are 5.42% of the total and occupy 3.73% of ICU beds.
The Ministry reported the death of 224 people in the last four days, bringing the total to
deceased since the beginning of the pandemic, with a positive test, to 104,668 in Spain.