Infecar will become a mass vaccination center from this Wednesday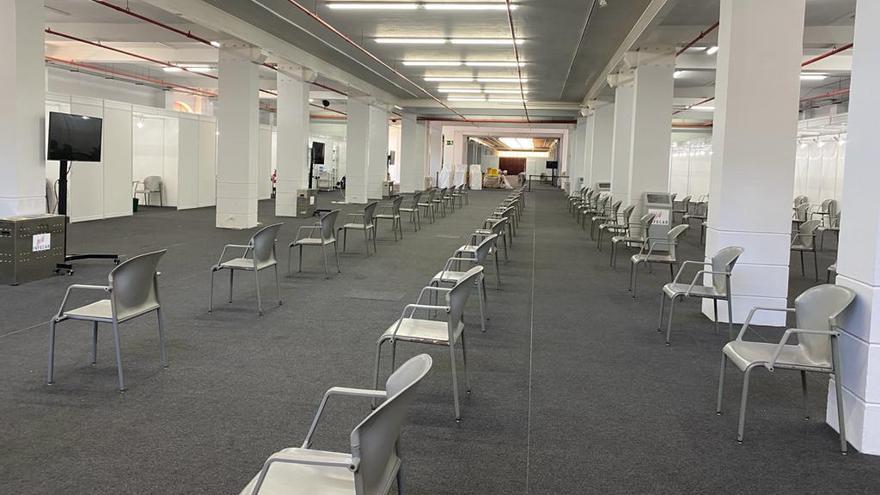 The Cabildo of Gran Canaria finalize the preparations for the Ministry of Health can use Infect since Wednesday as mass vaccination center within the challenge of protecting Covid-19 at least 70 percent of the population at the end of the summer.
The space provided by the Cabildo occupies the 2,000 square meters of the ground floor of Pavilion VII, where eight rooms have been arranged for the application of the doses and another six for office, storage and files, an action that is part of the close collaboration of the insular Institution with the Canary Islands Health Service to accelerate the rate of vaccination in Gran Canaria with a 'vacunadrome' that joins the one enabled in Maspalomas by Expomeloneras.
In addition to these rooms, there will be a large waiting room and another space for the observation of vaccinated people for twenty minutes.
The Cabildo has also provided tables and chairs and is in a position to expand the area to help the vaccination plans of the Ministry of Health if required. At the moment this space allows to attend to several hundred people daily from Monday to Sunday from 9 a.m. to 7 p.m..
Since September, the insular Institution also welcomes in a room of the Palacio de Congresos a fifteen Health Covid trackers, key personnel to track contacts of the positives, determine the origin of the contagion and activate protocols that prevent isolated cases from becoming outbreaks of community transmission, that is, in outbreaks.
Also, Gran Canaria Arena car parks, chosen for their breadth and accessibility, are used by Health since October 1 as the main point for perform rapid tests for diagnosis in Gran Canaria in another contribution of the Cabildo to the strategy of the health authorities to contain the pandemic.