Infantino, on the Super League: "Either you are in or you are out"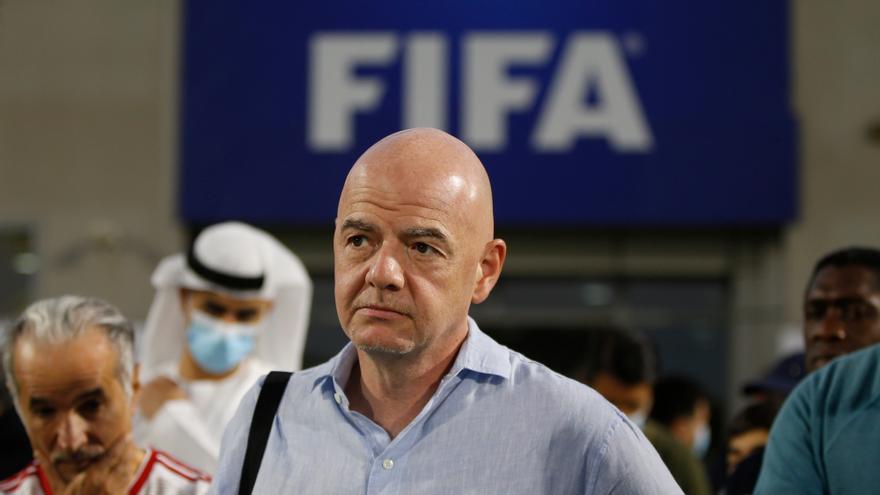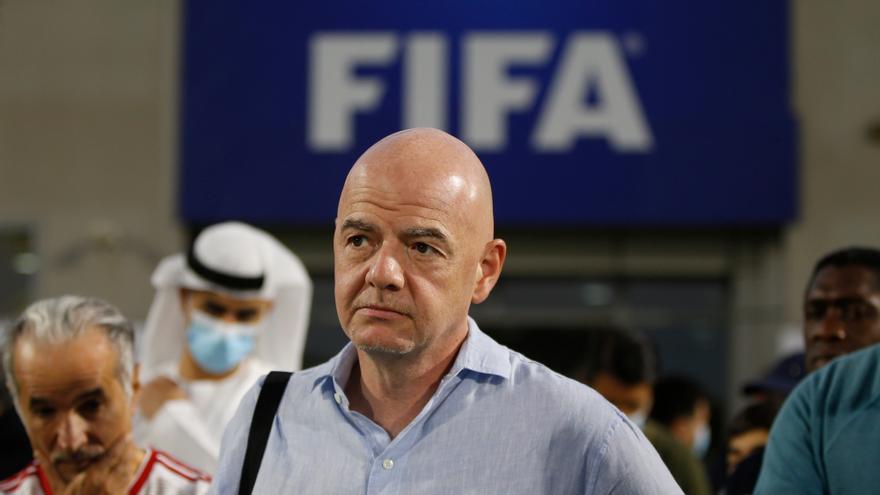 The president of the FIFA, Gianni Infantino, has warned the founding teams of the new Super league european that they will have to "bear the consequences" of their decision, remembering that "you are either in or out", since the creation of this new competition, which disapproves "strongly", supposes "a rupture with the leagues, the federations, the UEFA and the FIFA".
"In FIFA, we can only strongly disapprove of the creation of a Super League which is a closed competition, a breakdown of the current institutions, leagues, federations, UEFA and FIFA ", he warned during his opening speech at the Extraordinary UEFA Congress in Montreux (Switzerland).
In this sense, the top FIFA president assured that the competition is only motivated by "a short-term economic benefit for some." "People need to think very carefully. You need to reflect and you need to take responsibility", he pointed.
Therefore, he warned the twelve founding clubs. "If some choose to go their own way, then they must live with the consequences of their decision. They are responsible for their choice. This means that you are either in or you are out. You cannot be half or half," he said.
The dawn from Sunday to Monday, twelve European clubs, including Real Madrid, Barcelona and Atlético de Madrid, announced the founding of a Super League, which will be made up of a total of 20 teams. The project has also been joined by the Italians Juventus, Milan and Inter Milan and the English Liverpool, Manchester United, Manchester City, Chelsea, Tottenham and Arsenal.
Previously, UEFA, the Royal Spanish Football Federation (RFEF), LaLiga, the English Football Federation (FA), the Premier League, the Italian Football Federation (FIGC) and the Lega Serie A had criticized the "cynical project" to create the Super League, which according to them only seeks "the self-interest of a few" at a time when "solidarity" is essential, and announced that they would take "measures" if it were carried out.