Infamous times or how live music doesn't even matter to musicians | The North American Route | Culture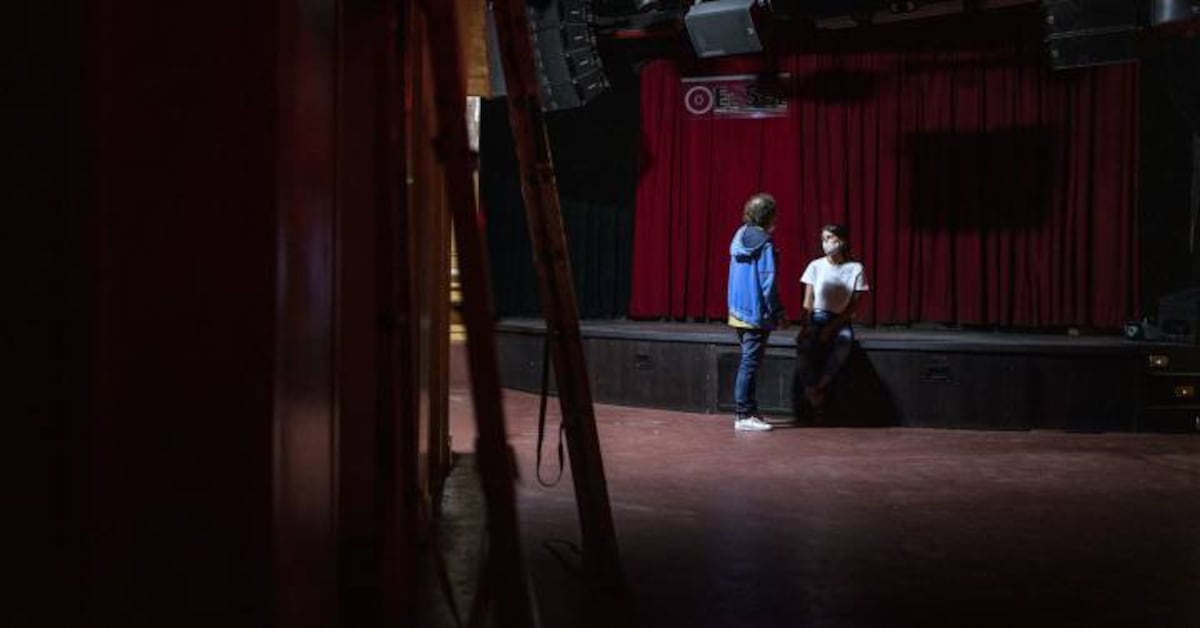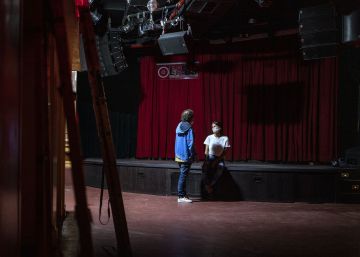 Let's stop diplomacy: we live in infamous times. Times when you can see 25,000 young people gathered to party in a macro-bottle in the University City of Madrid to celebrate the start of the course, but that same night the El Sol room with full capacity cannot be opened to offer a concert. New times, wild times, that sang Illegales. Days when the hardest hit are always the same: live music workers.
The last aberrant thrust has been the new regulation aimed at ending restrictions on culture and nightlife. Published last Friday, September 17, the regulations of the Community of Madrid expanded the possibilities of meeting in a large part of the cultural industry, driven by the high vaccination rate of the Spanish territory that exceeds 75% of the population. Good news, however, it was not so good for the programmers of the concert halls of Madrid. The regulations do not allow them to hold performances standing up with a mask, which forces them to continue to maintain the rooms with tables, chairs and a safety distance and a capacity that remains drastically reduced in places with little space.
I speak with Javier Olmedo, representative of La Noche en Vivo (LNV), an association that brings together the 64 venues in Madrid, and assures that the "situation is extremely serious." Many rooms have been unopened for 20 months and with the new regulations nothing changes: everything is just as bad for them. Although some have opened such as Galileo Galilei, Siroco or El Corral de la Morería and others have just announced their return as Café Central, none can do so with maximum capacity and they are in a very difficult situation. In fact, all those consulted point out the same thing: they open out of desperation to not being able to do it perhaps two months later.
The "extremely serious situation" should be explained and known why a concert hall is more affected than a movie theater or theater today, after a year and a half of pandemic and premises closed tight. Current regulations allow rooms to open with 100% capacity if no one removes their mask and remains seated. In other words, there are cinemas that have chosen this route without offering drinks or popcorn. That said, a movie theater or theater can keep their distance with just one seat apart. None of this happens in a concert hall. Live music venues, designed mostly to be standing up and in some cases in a hybrid way between standing and sitting at a table, must maintain a safety distance of a meter and a half, forcing the loss of essential space for the final capacity. This space does not affect the same as a movie theater or a concert hall. For a movie theater to be equally affected, it should put three seats apart and not one.
All this means that a live music room adapts to these regulations, greatly reducing its capacity. Basically, when a room is now 100% occupied, it is actually 40% occupied as it was before the pandemic. The tables, the chairs, the safe distances… everything takes space away from places destined to see standing concerts, from a story very different from the one they are forced to be now.
This regulation happens in Madrid, but also in a good part of the Spanish territory. The ministries of each autonomous community are in charge of the different regulations and almost all of them have the same restrictions. Madrid, one of the great beacons of live music in Spain, seemed to be able to move towards a regulation that would improve this situation, but this has not been the case.
More aggravating factors are added. These measures arrive at the doors of autumn, the peak season for concert halls. Autumn and winter are the seasons in which the theaters have the most activity, but for another year, if everything remains the same, they may see their programming sunk. According to data from La Noche en Vivo, only in Madrid it has gone from having 1,200 concerts scheduled per month to less than 200. If the radar is expanded to the rest of Spain, the Association of Musical Promoters (APM) shares its 2020 figures and leaves a devastating loss of 64% in revenue from ticket sales, a figure that from the APM has been described as "bestiality."
Extremely serious situation. Bestiality. Shattering figures. The thing is simple: music promoters and concert halls are being demanded a barbaric effort in this pandemic. Even more so when we do not stop adding outrageous scenes: macro-bottles, clandestine parties, bars overflowing with people without masks, crowded beach bars without security measures, means of transport that put people in like cattle, uncontrolled demonstrations … And, while Therefore, in Europe and the United States, concerts have been held for weeks that bring together thousands of people, without safety distances, with people standing and bouncing, singing without even masks. Perhaps many things can be explained about why not in Spain and in almost the rest of the countries yes, but something has been evident for decades: the music industry in Spain matters little, so little that for the authorities a concert pretends to be a bottle, but the true reality is that what is celebrated are large bottles at all hours and hardly any concert in optimal circumstances.
Once again, live music continues to be the great scapegoat of a country accustomed to cynicism, especially the political one, but now also the citizen under the loudspeaker provided by social networks. Once again, live music is on the ropes in these times of pandemic, placing itself in the last of the last industries to suffocate with almost no chance of resuscitation. As Javier Olmedo says: "You can't see the seriousness of the matter: if a concert hall is lost, a supermarket will replace it. A fabric of many years is broken that is almost impossible to recover ". The most affected are also the creators: emerging scenes, experimental artists, daring proposals, young musicians …
And the musicians? What about the musicians? Let's also stop diplomacy: the silence of a great majority is a tremendous noise in the face of such a tragic situation for the sector from which they all come. It already happened when the great mobilization of Red Alert, called by the musical promoters. There was no mobilization of musicians, but there was mobilization of all the workers who assist them: promoters, sound technicians, illuminators, pipes … The musicians seem more concerned about their commercial strategies and updating their social networks with content about themselves and material for their fans than in mobilizing for the sector on which they also depend. We know this from the SGAE, the same society that they do not understand and that has harmed them more than helped them in recent years: Spanish musicians have a hard time being class conscious. You could almost say that also from a guild. Or they have it, but it is quite evident that they do not know how to defend it. It's funny when you go to them to celebrate solidarity concerts for refugees, environmental catastrophes or other just causes and they don't usually fail. They only fail to defend what they should protect by showing their teeth: their fragile sector.
Perhaps before new albums and songs, that all that promotional quagmire that we are facing this fall and winter with albums saved by a large majority for a year to be able to go on tour right after publishing them, is more interesting, more important, better, see them in a demonstration or mobilization standing up for promoters and concert halls. For all those who are not in the photo, but without whom it is impossible for the photo to be the same. Perhaps what this country urgently needs now, musically speaking, is musicians defending their guild and not talking about themselves. That would be new times, wild times.