Inés Martin Rodrigo and Toni Cruanyes respectively win Nadal and Pla due to family memories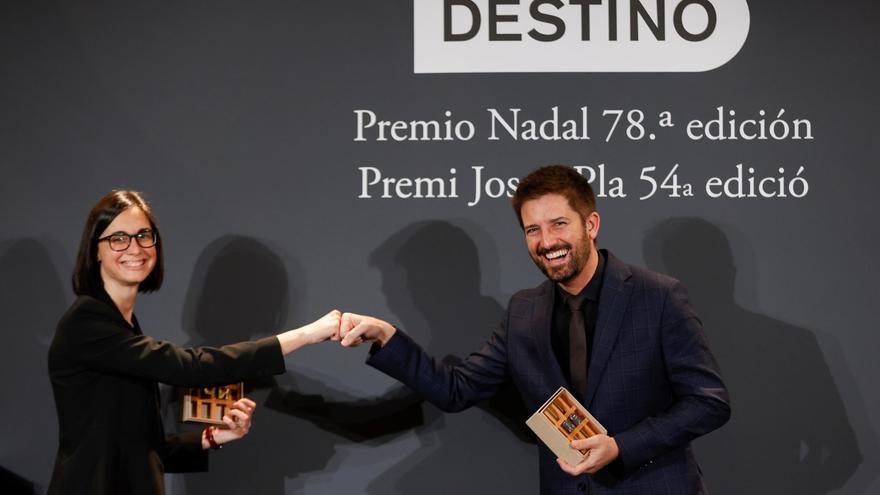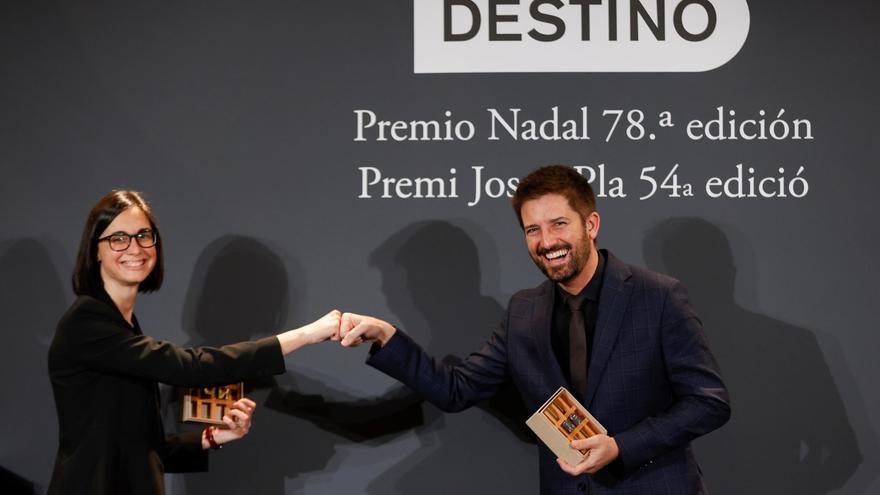 Journalism is the main protagonist of the sounded awards of the Kings Day: the veteran Nadal novel in Spanish that this year reaches its 78th edition and the Josep Pla in his 54th call dedicated to narrative in Catalan without limitation of gender. The winners move in the realm of the news. They are, respectively, the titular journalist of Literature in the Culture section of the newspaper 'ABC', Inés Martín Rodrigo and the much more popular, presenter of the 'Telenoticies vespre' Toni Cruanyes . A face in the shadow of hers, although his career is long and solvent, and a member of the star system of TV-3 in his case. And as expected, the delivery ceremony that took place at the Palace Hotel (former Ritz) as always, did not count this year either, again as in 2021 because of the pandemic with the traditional gala dinner.
More parallels. Neither of them are newcomers to the post.. Martín Rodrigo already made his debut in 2016 with 'Azules son las horas', a fictionalized biography of Sofía Casanova, a war correspondent for ABC during the First World War. Now, with the winning novel Las forms del loving, he has delved into pure fiction while Cruanyes, a political correspondent, has several books of chronicles and newspaper analysis to his credit. And what is more surprising, they both draw on their own family memories to compose their books.
Martín Rodrigo's novel, 'The forms of wanting', was born from the conviction of the author, who lost her mother at the age of 14 that writing and fiction arise to explain ourselves and to find relief in it. "I believe in the therapeutic power of literature and my protagonist, Noray is also convinced that what is not named does not exist." That character who is going through an emotional crisis due to a great loss decides to write his family's novel, from the Civil war up to the present, accompanied by the characters of his life. Noray, like those large and round elements where boats are moored, will gradually discover that "the best way to love, of the many ways that exist, is to love oneself.
The novel by Toni Cruanyes, La vall del la llum, is triggered by the death of his grandfather, in the first wave of the pandemic and with it he has collected the memories of the family.