Industrial production moderates its fall in February to 3.4% and adds two months in negative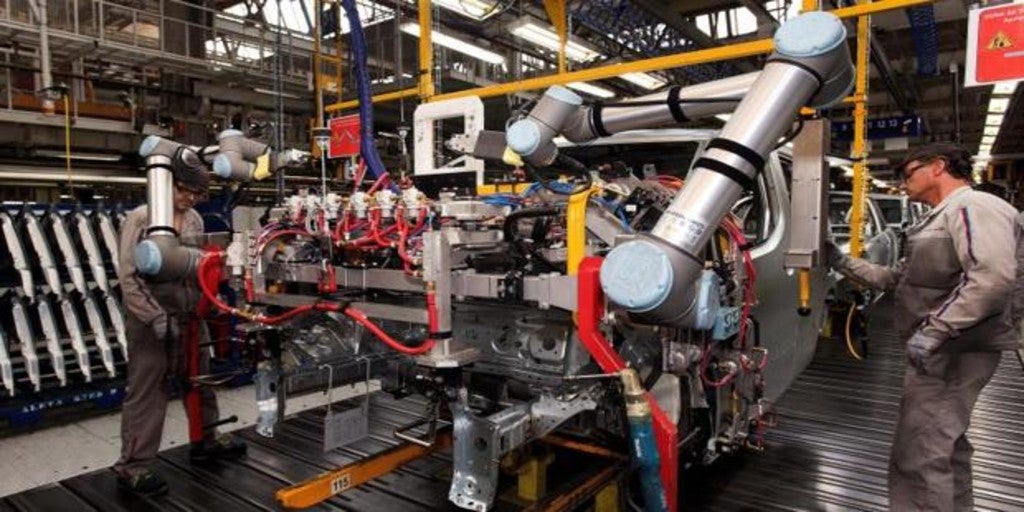 MADRID
Updated:
Keep

The General Industrial Production Index (IPI) decreased 3.4% in February compared to the same month of 2020, moderating by 3.6 points the fall experienced in January (-7%), as reported this Friday by the National Institute of Statistics (INE). With
the year-on-year decline in February, industrial production chains two consecutive months negative rates.
All sectors registered annual falls in production in February. The greatest decline was recorded by capital goods, with a year-on-year decrease of 9.4%, followed by durable consumer goods (-2.9%); non-durable consumer goods (2.2%); intermediate goods (-1.1%), and energy (-1%).
The activities that cut their production the most in February were the leather and footwear industry, with a year-on-year decline of 27%, the manufacture of other transport material (-17.4%) and the manufacture of clothing (-16 , 9%).
On the other hand, among the year-on-year increases, the advances in production in the wood and cork industry (+ 5.6%) and in the manufacture of other non-metallic mineral products (+ 5.5%) stood out.
Adjusted for seasonal and calendar effects, industrial production registered a year-on-year fall of 2.1% in February, moderating the decline in January by two tenths (-2.3%).
No variation in the month
In monthly terms (February over January), and within the corrected series, industrial production did not change, in contrast to the 0.8% decrease registered in January.
Three sectors registered negative monthly rates in February, especially energy (-2.6%), followed by capital goods (-1.8%) and durable consumer goods (-0.2%). In contrast, production rose compared to January in non-durable consumer goods (+ 1.3%) and in intermediate goods (+ 0.8%).
By branches of activity, the most pronounced monthly increases in production occurred in other extractive industries (+ 8.8%), coke plants and petroleum refining (+ 8.7%) and in the manufacture of pharmaceutical products (+ 6.9%).
At the other extreme, the largest monthly declines were for the manufacture of motor vehicles (-14%), the tobacco industry (-11.3%) and the textile industry (-11%).