Industrial prices reach 45-year highs due to the cost of energy and the crisis in raw materials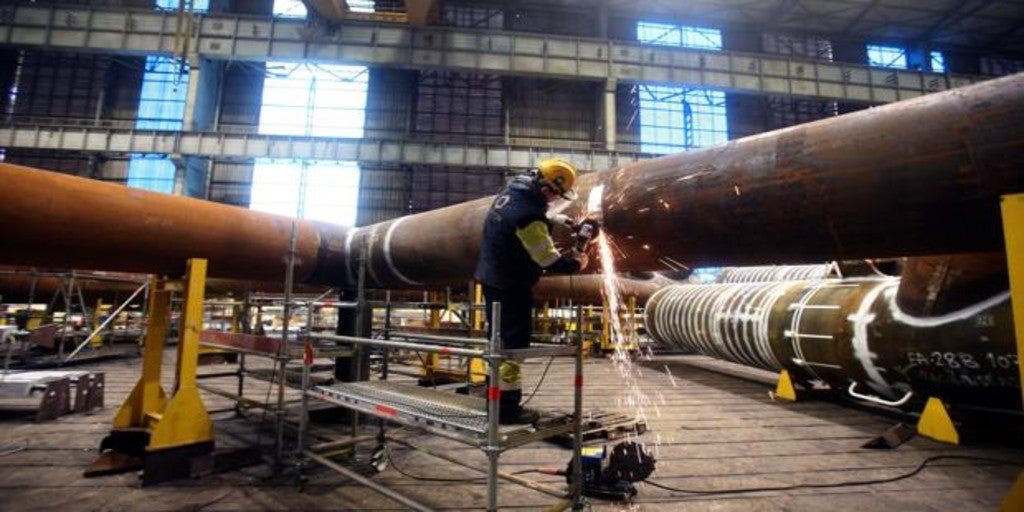 Madrid
Updated:
Keep

The industry became one of the engines of recovery last year once the worst of the pandemic was over, but the situation in energy and raw material prices left a bittersweet taste in that rise. The last storm in 2021 is not trivial, since the year ended with a year-on-year rise of 35.9%, as shown by the statistics for December Industrial Price Index published this Tuesday by the INE. All-time highs since the beginning of this series dating back to 1976.
According to him Statistics National Institutethe main culprits are energy prices, with electricity adding record highs in that month and oil and gas skyrocketing.
In fact, the one that suffered the most from the situation was the energy sector for which the INE indicated a year-on-year increase of 95% in December, justified by "the rise in the prices of the production, transport and distribution of electricity."
Well below, but also with a substantial increase, manufacturers of intermediate goods paid to produce 20.6% more than a year ago. Something that is explained by the increases in the prices of the manufacture of products for animal feed, the manufacture of milling products, starches and starchy products, the manufacture of basic iron, steel and ferroalloy products and the manufacture of plastic products .
"It also stands out in this sector, although with a negative influence, that the prices of the production of precious metals and other non-ferrous metals and the manufacture of basic chemicals, nitrogenous compounds, fertilizers, plastics and synthetic rubber in primary forms they rose more in December 2020 than this month, "explains the agency. All these sectors were seriously affected throughout the year by the rise and scarcity of raw materials and the constant evolution of oil prices.
On the other hand, non-durable consumer goods had prices 5.3% higher than in December 2020. Particularly due to the increase in the prices of meat processing and preservation and production of meat products. Although the INE He explains that it is also due to the fact that these processes saw their prices drop in the same month last year.
It should be remembered that this index serves as a short-term indicator to measure the monthly evolution of factory outlet sales prices, excluding transport and marketing costs and the invoiced VAT.
11% without counting energy
According to the INE, without counting energy, industrial prices showed an interannual increase of 11% last December, five tenths more than in November and almost 25 points below the general rate. It is, furthermore, the highest rate since October 1984.