Industrial Engineering welcomes the MIR exam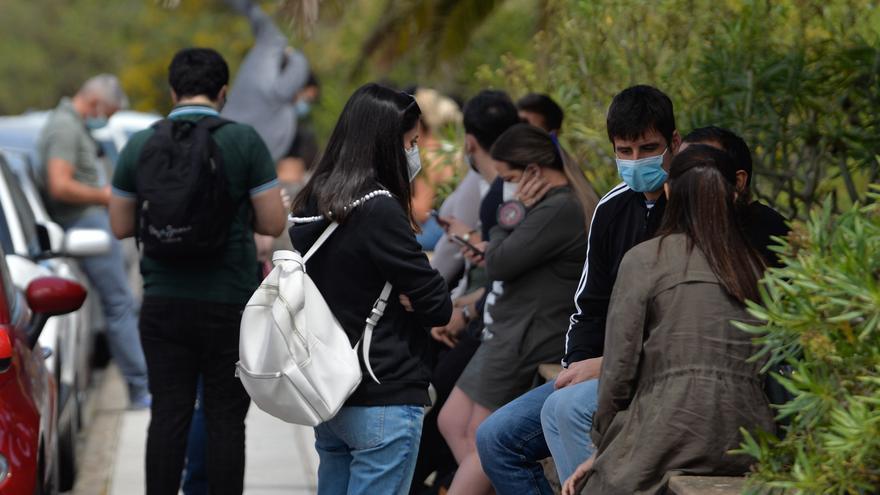 A total of 29,251 opponents are presented to the call this year; in the Canary Islands 1,284
In the Canary Islands, 1,284 people had registered for the test, 608 in Las Palmas de Gran Canaria and 676 in Santa Cruz de Tenerife. From one in the afternoon there were already young people at the doors of the Industrial Engineering Building, where 15 classrooms had been set up to house the opponents.
The specialty with the highest public offer has been for Primary care, with a total of 2,238 places for family and community doctors, to which 14,456 doctors present themselves. 559 of them are reserved for people with disabilities. 6% of the applicants finished their studies last year.
The other specialty with more places is that of Nursing, with 1,683 places to fill, and for which there are 7,238 applicants registered. 118 of them are reserved for people with disabilities. 687 of the places will cover the existing demand in primary care centers.
The rest of the total number of places is distributed in Pharmacy (267 places and 1,583 applicants), Psychology (19 places and 4,337 applicants), Biology (50 places and 1,135 applicants) Physics (40 places and 217 applicants) and Chemistry (22 places and 284 applicants ).
The exam has all the security and protection measures to avoid contagion by covid19. More than 2000 people participate in the organization of this test, which consists of a multiple choice test with 175 questions.
The Local Police controlled the accesses to the campus given the number of people who got on in their own vehicle or by taxi as there were no operational municipal buses to the campus given that today is not a school day at the University of Las Palmas de Gran Canaria.