Indra's shares plummet after the takeover by the Government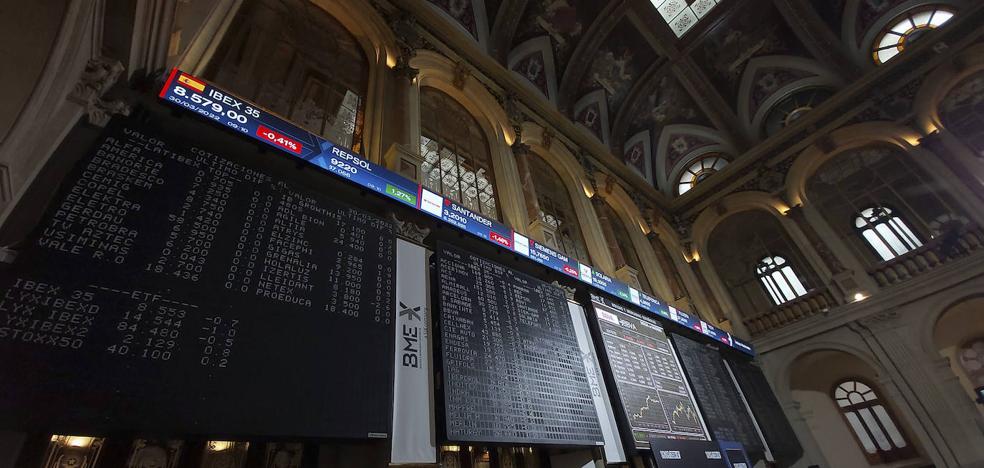 The Ibex looks for a positive weekly close with the rebound of the electricity companies and is supported by the rises on Wall Street to consolidate the 8,100 points
The markets have received with concern the change in the direction of Indra, which plummeted almost 14% on the stock market after the State Industrial Participation Company (SEPI), SAPA Placencia and Amber Capital have overturned Indra's board after appoint Jokin Aperribay as proprietary director for the Basque group and promote the dismissal of four independent directors at yesterday's shareholders' meeting.
Specifically, the company's titles, which began the session with a drop of more than 7%, were down 13.82% at 9:25 am, until trading at a price of 8.73 euros.
But the European stock markets today cling to the rises on Wall Street to try to minimize the losses of a week that has been, however, much calmer than the previous one. Investors are waiting for new references that will help verify if the fear of an economic recession that is still very present in the market is justified.
The Ibex-35 dawns with increases of 0.3% to 8,130 points in search of the 8,145 in which it fired last week. However, it remains far from the 8,286 points that marked the maximum closing on Monday.
Within the national trading floor, investors remain attentive to the weekly closure of electricity companies, which leave more than 4,000 million euros of market capitalization since it was confirmed that the Government will approve an extra tax on the sector. On Friday, these companies seek to recover ground by leading the advances of the Spanish Stock Market.
A good part of the better mood in purchases that a few days ago is due to the lower tension in the debt markets. Investors have returned to buying fixed income to protect their portfolios from fear of an economic slowdown. This buying movement drives up the price of the bonds and contracts their profitability (which moves inversely.
And although this Friday the interest on bonds picks up again, the decline has been notable during the week. Thus, the interest of the ten-year Spanish bond moves at 2.5%, far from the 2.9% that came to touch at some moments in previous days. At the same time, the German 'bund' has gone from 1.77% to 1.44% today.
One of the key indicators for these movements has been the composite PMI that was released on Thursday, with a sharp puncture that deflated the indicator (one of the most followed by the market due to its early nature) to a reading of 51.9 points, from the 54.8 points of the previous month and well below the expected 54.1.