Inditex enters for the first time in a startup promoted by Bill Gates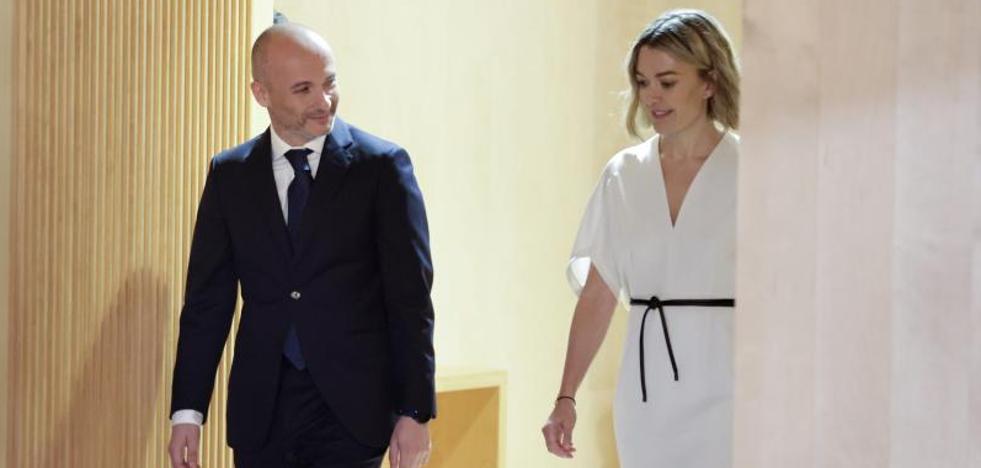 In her first meeting as president, Marta Ortega announces a dividend for shareholders of 0.93 euros per share for the year 2022
Inditex will enter the shareholding of a 'startup' for the first time and does not rule out repeating it in the future. The chosen one is Circ, dedicated to the recycling of textile products through its own technology and it will do so by participating in a round of 30 million dollars led by BEV, a fund created by Bill Gates. His goal is for this process to "win on a global scale."
This was announced this Tuesday by the CEO of the multinational, Óscar García Maceiras, during the general meeting of shareholders that Marta Ortega chaired for the first time. "This is the first capital entry operation of another company and it is a path that we leave open, identifying projects and initiatives that can help us with our sustainability strategy and its acceleration," García Maceiras advanced to the shareholders.
In addition, the CEO recognized that the sector is "in a complex context and in full transformation" that they hope to continue leading. "With humility, prudence and the greatest ambition, our model is at full capacity, thanks to an excellent commercial performance based on our fashion proposal, the shopping experience we provide our customers, the firm commitment to sustainability and the commitment of our teams," he said.
Regarding the dividend, the shareholders have given the 'green light' to the approval of a total dividend corresponding to the 2022 financial year of 0.93 euros per share, of which 0.465 euros have been paid on May 2 and the rest will be disbursed on next November 2. Last March, the board of directors also proposed an extraordinary dividend of 0.40 euros per share to be paid in relation to the 2022 financial year, which will be distributed in the 2023 financial year.
"Thanks to the company's solid financial position, we are going to fulfill what we committed to in March, that in 2023 we will pay an extraordinary dividend of 0.40 cents," recalled García Maceiras, confirming that the dividend policy is maintained with a 'payout' of 60%.
Likewise, the meeting approved the ratification and appointment of Marta Ortega -daughter of the firm's founder- as president of the company, and Óscar García Maceiras, as CEO. Ortega takes over from Pablo Isla, who left the presidency after 17 years at the helm of the company.